2023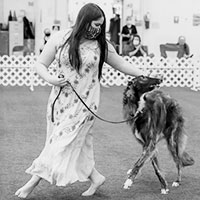 Erica "Ashley" Huehn, February 24, 1995—March 19, 2023
Ashley Huehn was a lifelong dog trainer and enthusiast. She was a member and volunteer dog training class instructor of Gem City Dog Obedience, a rally obedience judge for the World Cynosport Rally Limited, was a judge for the World Canine Freestyle Organization, and was a certified dog obedience trainer through the Animal Behavior College. Throughout her life in dog sports, she achieved hundreds of titles on her dogs. Her most notable achievement, however, is being an enormous support system for her dog sport friends. She was kind, encouraging, inclusive, and was the biggest cheerleader to those around her.

Ashley's lifelong dream of owning a Borzoi came true in 2021, when she brought home her "perfect puppy," Reaper. She joined the Borzoi Club of America and the Midwest Borzoi Club, and quickly became a beloved member of the Borzoi community. At the time of her tragic death, Ashley and Reaper were training in freestyle, obedience, rally, conformation, and started practicing lure coursing. Ashley was looking forward to attending the National this year, and entered Reaper in a couple of events. Her absence will be ever present in the hearts of those who loved her.

In honor of Ashley this week, take a moment to appreciate why we are all here (at the national). We are here for one thing and one thing only…for the love of our dogs. We are all unified in this love. Tell those around you that you appreciate them. Tell those you love how much they mean to you and give your dogs an extra big hug. Tomorrow is never promised.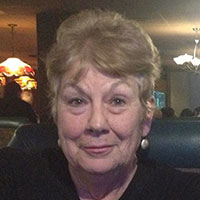 Margaret "Maggie" E. Rice - Folly Quarters, January 24, 1947—March 15, 2023
Maggie was born and raised in Denver, Colorado. After completing high school, she moved to Ohio to study at Antioch College. Not long after her graduation, she wrote a play that was produced in Denver earning her a write up in the Denver Post. Maggie lived for a time in Maryland where she studied at Johns Hopkins. She also lived overseas and in the Midwest before returning to the Denver area. Her career choices were eclectic. She was particularly proud of the fact that she had been a chef at the former members-only Cactus Club. Other jobs held by Maggie included working for the court system in Denver, working as a 911 operator, owner of a furniture business with her beloved Artie, owner of Roadrunner auto assistance service and for a short time, a trapeze artist.

Above all, Maggie was a lover and protector of Borzoi. She acquired her first Borzoi in 1967 but did not get involved in breeding and showing until the 1970s. In addition to conformation, Maggie was very active in performance, especially Open Field Coursing. She bred and owned winners of Open Field's Borzoi Fall Classic. She finished many champions over the years under her Folly Quarters kennel name but never campaigned her dogs and bred infrequently. For many years, she worked with NBRF and local shelters to find homes for displaced Borzoi in Colorado.

Maggie always went out of her way to help newcomers. She will be remembered fondly by the many individuals that she helped when they were first starting out in the breed. For many years, she organized an annual Christmas Walk in downtown Denver where Borzoi owners would parade their dogs decked out in bells and festive collars from the Temple Buell Theater to the 16th Street Mall and back. Maggie passed quietly after a long battle with COPD surrounded by close friends on March 15, 2023.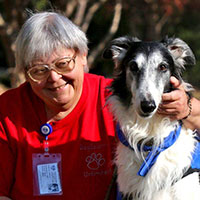 Tina Whisnant, 1957 – March 2, 2023
Tina Whisnant, formerly of Shelby, N.C., died March 2, 2023, after a short period of declining health. Although she came late to owning borzois, she quickly discovered they were something truly special. Tina often said how privileged she was to share her life with her wonderful boys. Tina was a teacher and spent more than 20 years sharing her love of dogs by offering low-cost puppy and adult manners classes, nosework, rally, tricks and pet therapy at the city park in Shelby, and through the Charlotte Dog Training Club. She was an AKC Canine Good Citizen and pet therapy evaluator for many years. A talented writer, she penned articles on dog training for the Shelby Star and other publications. Tina introduced hundreds of people to the breed through her pet therapy visits at Cleveland Pines nursing facility and Gardner-Webb University. She also spent many evenings sharing stories about dogs of days past, troubleshooting behavior issues, giving practical advice and just being a good friend. Rest well, my friend and thank you for introducing me to the breed. – Emily Killian
2022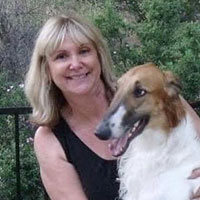 Suzan Tintorri-Mervau - Vaschka, January 31, 1952—December 26, 2022
In 1979 Suzan came to my house with her daughter, Marisa, and bought her first Borzoi, Ch. Oronzova Bronze Falcon. That started her lifelong love for Borzoi and our lifelong friendship. She was never without a Borzoi for the rest of her life. She loved the look of the English Borzoi and imported several dogs over the years.

Suzan was very active in the Borzoi Club of California holding several offices and helping organize the Western Sighthound Specialty when it was held in conjunction with the BCOC. She enjoyed working on the trophy committee the most because it allowed her to indulge in her favorite past time; finding artwork of Borzoi. After all, every room of her house had some type of Borzoi print, statue or painting. Even her personalized license plate was Borzoi inspired.

Suzan was born January 31, 1952 in Los Angeles, CA. She was raised by her father, Gene DeFreitas, and grandmother, Natalie, and grew up in the San Fernando Valley. It was a rare household in the 50s: a single dad raising a daughter. Her custody case was the first one where a father won the right to raise his daughter over the mother. She graduated from CSUN in the 70s with a major in Music Composition and a minor in English. She worked in the entertainment industry as a post production graphic artist for almost 30 years. Half of that time she worked for Disney and retired from that company in 2009. She became a grandmother in 2006 when her granddaughter Ava was born. She was happily married for over 25 years to Kenny Tintorri. They raised and spoiled many a Borzoi pup together and enjoyed them as one would children. However, she was reunited with her high school sweetheart and Marisa's father, Rick Mervau in 2013. They fell in love for the second time and this time they were able to get married. A couple of years after they married, Suzan and Rick moved to South Carolina. She enjoyed living in the south, surrounded by beautiful trees and many horse ranches. Suzan was a lover of animals, beauty and style. She had a wicked sense of humor and was a great story teller. She had the soul of a poet and the heart of a fighter. She always stood up for what she thought was right especially when it came to animal welfare. She owned many cats, a tortoise and horses, including a beautiful Appaloosa named Latte. She loved the beach, chocolate and music. She was an amazing gardener, surrounding herself with roses, fruit trees and all kinds of flowers. With her touch all her houses became something you would see in the pages of Better Homes and Garden.

Suzan was known for her great sense of fashion, she always looked like a model to me, perfectly and elegantly dressed with beautiful hair and nails. In later years, she owned and rescued a few non-Borzoi dogs. One was Ellie, a dutch Shepherd found on the streets of Sacramento in very bad shape. However, her constant companion was a terrier/shepherd mix named Arlo. Arlo was Rick's dog but he ended up being Suzan's best friend. She had many health problems in the last year and Arlo never left her side. When he passed in November, 2022 she was devastated and never really recovered from his loss. She passed away shortly after on December 26, 2022. She will be missed by all who knew her.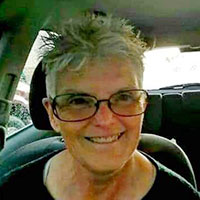 Marilyn Polsfuss – Greyhaven, December 7, 1946—December 8, 2022
Marilyn's Greyhaven hounds focused mainly on her Borzoi but she did also breed greyhounds and Scottish deerhounds briefly. Her first litter linebred Cathcade and Majenkir to produce Specialty winner/National Best in Sweeps CH Greyhaven Wind in the Willows, ROMX-C. "Willow" became her foundation, producing four litters. "Willow's" most influential litter was sired by CH Lythe Heartbreak Hotel and produced multiple specialty winner CH Greyhaven the Pendragon, ROMX-C; and group-placing Champions Lady of the Lake and Galahad, as well as specialty winner Mists of Avalon. Pendragon and Lady were Best in Sweeps and BOS in Sweeps at the national, which may still be a first for littermates.

Pendragon sired the all-Champion "Tree" litter, co-bred by Wayne Miller, out of CH Insight's Hecuva, ROM-C, which included specialty winners/group placers Sequoia and Mahogany Trinrose, specialty winners Holly and Spruce Goose, and group placer Silver Birches. A later litter included the Best in Show brothers Ch Greyhaven This Rough Magic and CH Greyhaven Wizard's Crystal, both piloted by Fred Vogel. This litter was by CH Windrift Believe in Magic, ROMX out of CH Seabury Cameo at Greyhaven.

Marilyn was a wonderful cook and hostess and a founding member of the Greater Twin Cities Borzoi Club. Her daughter Stephanie writes, " Marilyn ... loved to read mysteries and was a skilled gardener. A maker and admirer of art, Marilyn used her hands for painting, sculpting, glasswork and jewelry making. Marilyn was reserved and private, and quietly resolved. She appreciated elegant and beautiful things." Photo by Fausto Cavalieri.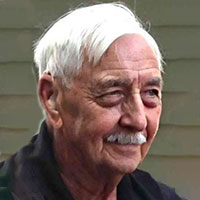 Ralph Cyril Barger, 1936—December 6, 2022
Ralph Cyril Barger, age 86, of Ball Ground, Georgia passed away December 6, 2022 at AccentCare Hospice of Cumming following an extended illness. He was born May 24, 1936 to Ernest Cyril and Gertrude Wooster Barger in Stuart, Florida.

Ralph is survived by his wife, Dr. Andrea Bradford of Ball Ground. He is also survived by his daughter Donna Barger of Matthews, North Carolina; sons John (Jasper, Georgia) and Bill (Mills River, North Carolina), stepsons James Bradford (Texarkana, Texas) and David Bradford Jr. (Atlanta), their spouses and many grandchildren, step-grandchildren and great-grandchildren. He was preceded in death by his parents, his beloved stepmother Frances Mashburn Barger, and two sons, David Alan Barger and Ernest Charles Barger.

Ralph spent his early years growing up in Florida and Asheville, North Carolina and moved to the Atlanta area in 1955. He attended Georgia State College and after discovering his passion for dogs he spent 20 years in the ring showing his own dogs and as a professional handler and show superintendent. In 1984 he opened Tarabar Enterprises, serving the professional dog handling and grooming community in the southeastern United States and beyond until his retirement in 2017. His greatest joy was to make people laugh and he felt blessed to be able to blend his love for the professional dog community with his skills as a salesman.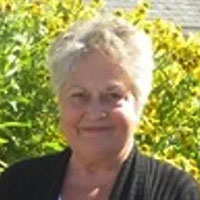 Sandra P. Cambreleng - Fawnwood, August 22, 1942—July 20, 2022
Sandra passed away at Good Samaritan Hospital in Suffern, NY. She was 79 years old. Daughter of the late Naomi (Lais) and Daniel Phair, she was born in Allendale, NJ.

Sandy, as she was known to everyone, was a woman of many interests and talents. She was a mother first and foremost and her children came first. At the same time, she worked as a real estate broker for almost 20 years, but her real interests were elsewhere. She loved flowers and gardening and worked as a floral designer for several florists over the years. She put that same interest into her gardens at home creating some of the loveliest gardens around. She was also passionate about cooking. She was an excellent cook and read cooking magazines like others might read People or Vogue. Her home library holds more than 100 cookbooks, many with multiple bookmarks sticking out of the top. But her real joy was breeding and showing her beloved Shetland Sheepdogs and Borzoi. She only wanted to breed the very best and took great efforts to research pedigrees to find the best stud for her females. She wanted her dogs to optimize the breed's standards, but at the same time she wanted puppies that would be well socialized so they could be excellent family pets too. There were always cats in the house too, so the puppies would become accustomed to them as well. She had repeat customers who came back three or four times for their next pup. On more than one occasion she turned away prospective buyers based on what they said or asked, or how their children behaved. She once bred a litter of 6 Borzoi only to learn after they were born that the breeder had hidden the fact that the stud passed on a hereditary heart defect that would dramatically shorten their lives. She opted to keep all the puppies rather than sell them only to have them die and break an owner's heart or cost the owner extraordinary vet bills. Despite that setback, she bred more than 20 champion Borzoi, even taking a ribbon at the Westminster Dog Show. All her interests allowed her to touch many lives and she will be missed by many.

Sandra is survived by her husband Paul L. Cambreleng, Jr. at home, in Monroe, NY; her son Jeffrey W. Paulsen and his wife Cristine of Campbell Hall, NY; her daughter Lisa D. Beal and her partner William Kavanagh of Loganville, PA; and by her three grandchildren: Lauren Beal and her fiancé, Lance Kibe, Emma S. Paulsen, and Luke D. Paulsen. In addition to her parents, she was predeceased by her brother Daniel D. Phair.
Walter McEntire, August 18, 1955—July 4, 2022
Walter was not known by many Borzoi fanciers outside of the New England area, but he was an avid fan and staunch lover of our the breed.

In real life Walter was "voice of The Yard Goats", the Hartford, Connecticut minor league baseball team. When the new stadium was built in Hartford, Walter was instrumental in its design and the design of the control booth where he and his students from the Connecticut School of Broadcasting would announce the games. In 2019 he was named "Minor League Baseball Announcer of the Year." Earlier in his career, Walter filmed commercials for the Otis Elevator company and a Vodka commercial using Borzoi along the snow-covered banks of an icy running brook in the rear of our property.

Over the years Walter owned and loved several Borzoi. Occasionally he would take them coursing for fun. His last Borzoi, Laz, bred by Rebecca Peters-Campbell, currently resides with Carol and Fred Vogel.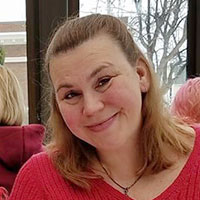 Sara Ose - SoHounds, December 2, 1970—June 28, 2022
Sara was born December 2nd 1970 in Mankato, MN. She grew up in Thief River Falls, MN with her parents and older brothers David and Eric. Sara attended Bethany Lutheran College in Mankato, MN earning her Associates Degree. She then attended Augsburg University in Minneapolis, MN where she studied religion. She was a member of the concert band where she played flute.

Sara eventually settled in Cambridge, MN. She was involved in Borzoi for close to 25 years, racing, showing and breeding. Sara bred her first litter in 2007 under the kennel name SoHounds. She was a founding member of NARC (Northland Amature Racing Club). She was also a vital member of the Greater Twin Cities Borzoi club serving as president, secretary, and board member over the years. Sara won many racing and conformation awards over the years. Including, Best Puppy in Sweeps and Best Puppy at the 2008 BCOA Nationals with SoHounds Crystal Ball.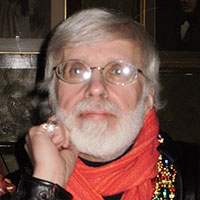 Paul Post - Mutzko, October 26, 1948—April 22, 2022
Paul was born in Cleveland Ohio on October 26, 1948. He attended Kent state University for two years and then transferred to Virginia Polytechnic Institute as a geology major. There he met Gwen, who he married after his graduation and they moved to New Orleans.

Paul was not allowed any pets while growing up, and we had an assortment of fish, birds, and especially cats. Then he met his first Borzoi and decided he wanted one. We located a local breeder and got Tanya. He then became interested in showing and breeding Borzoi. We acquired two more to show. However, he quickly realized he was not cut out to show dogs after telling a judge, who asked why his dog was not carrying his tail up, that if he had bothered to read the standard, he would know that the tail was not supposed to break the topline. After that, Gwen did all the showing.

Paul was a seriously committed Borzoi person. He was a member in a local Borzoi Club, as well as The Louisiana Kennel Club, and was a life member of The Borzoi Club of America. He was active in all, either holding offices or chairing committees. He knew the standard as well as correct movement. He loved meeting old Borzoi breeders and discussing the breed with them. He was a petroleum geologist by profession and as a result he traveled all over the US and even went to Australia, New Zealand, Papua New Guinea, and China.

He was an integral part of Mutzko Borzoi. He helped plan breedings, raise and train puppies, and do all the things that needed to be done when Gwen was showing or judging. He did not have a problem with picking up poop, whelping puppies, feeding dogs, or dealing with sick dogs.

Paul's other passion was Mardi Gras. He planned for it just about year-round. He would reserve a suit or room ( on the second floor) with a balcony starting the Wednesday before Mardi Gras and spend the week. At Christmas he would start shopping for beads. He then organized the beads in tote bags. He planned where he was going to eat and who he was going to eat with. He organized his medieval doublets and accessories and he became his alter ego, Puss in Boots. He had people who returned year after year to photograph him.

In 2019 Paul was diagnosed with uveal melanoma and had his left eye removed. He knew it was highly likely to metastasize to his lungs or liver. In 2021 it returned in his liver. His goal was to live to go to another Mardi Gras. He did get to go to Mardi Gras 2022 in February, but passed away April 19, 2022.

His goal, when he became involved with Borzoi, was to be remembered for breeding some good dogs. About a month ago, during correspondence with a lady about an eBay transaction, she asked if I was part of Mutzko Borzoi. After confirming that I was, she stated that she had followed our ads and that we had bred some beautiful Borzoi.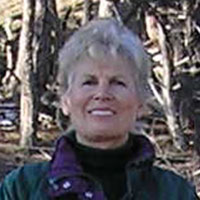 Karen Ackerman - Varykino, October 9, 1945—April 15, 2022
Karen March Ackerman was born October 9, 1945 in York, Pennsylvania to Colonel Richard L. March and Ruth Miller March. She lived her early years in a number of different areas as her father was in the Air Force. In the mid 1950s, the family moved to Rapid City, South Dakota, where Colonel March was stationed. Karen was able to stay in Rapid City from fourth grade through college as her father was promoted, but always at Ellsworth Air Force Base. Karen graduated from Rapid City Central High School in 1963 and attended the University of Wyoming, where she earned a bachelors degree in international relations in 1967. Soon after graduation, she was employed by TransWorld Airlines as a stewardess and flew both domestic and international routes for three years.

In 1969, Karen renewed her relationship with an old college boyfriend, Bill Ackerman, and the two were married on October 24, 1970 in York, Pennsylvania. Bill was a PhD student at Ohio State University and had been awarded the Fulbright Scholarship for doctoral dissertation research in Argentina.

Karen then added South America to the many world places she had visited while flying. She lived in San Bernardino, California and earned a masters degree in early childhood education at California State University. She taught in San Bernardino for several years. In 1980, Karen and Bill moved to Upton, Wyoming, where Karen made her permanent home. Karen did some substitute teaching in Upton before becoming the managing partner of ADI Insurance, a job she held at her passing. Karen became active in the Upton community and was a member of the Chamber of Commerce. She was also an avid dog lover and soon became involved as a leader of the Weston County 4-H dog obedience training program. Karen was still actively involved with 4-H and would also do dog obedience training for anyone needing help and always free of charge. She was kept busy with her own dogs and was involved with coursing and showing her Borzoi.

Karen won a number of national titles for her racing dogs and finished several AKC show champions. Her success led to her being elected a Regional Governor for the Borzoi Club of America, where she represented the State of Wyoming, Montana, Idaho, Oregon, Washington and Alaska. Karen also served on the Upton Senior Housing Board and the Weston County Health Services Foundation Board. Her dog activities led her to being the editor of Hares and Hounds, a nationally-circulated publication on coursing hounds. At one time, Karen worked closely with Karla Ludemann to provide Karla's students with real world experience in publishing.

Karen also worked to help prepare tour guides for historic places in the Upton area, including Upton businesses. She was also recognized for her community involvement by being selected as Upton's Citizen of the Year in 2007.

Karen died on April 15, 2022 as the result of the onset of a very aggressive and rare form of bone cancer. She was preceded in death by her father, Colonel Richard L. March, USAF, her mother Ruth and her brother Richard. She is survived by her husband Bill Ackerman, a step-brother Jeff Stumpf and three cousins, all of Pennsylvania, a special niece Jessica Joyner of Texas and eight dogs.

A memorial to benefit the Books for Brains Program has been established. Donations may be sent to the Karen Ackerman Memorial, in care of the FirsTier Bank in Upton.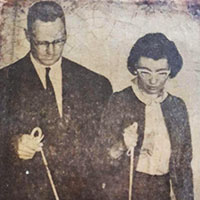 Jim Alford & Betty Joann Alford (November 20, 1936-April 11, 2022) & (November 21, 1930—December 12, 2019)
Jim and Joann Alford were one of the first Borzoi owners in Colorado, obtaining their first Borzoi in 1960. They had a love of sighthounds and owned, showed and bred Borzoi, Afghans, and Saluki as well as a few toy breeds. They were founding members of the Rocky Mountain Borzoi Club and served as active members and officers until 2015. JoAnn served as ring Steward for many RMBC Specialties. Jim and Joann were also members of the Metro Mile High Toy Association and the Plum Creek All-breed Kennel Club and were founding members of the Arapahoe All-breed Kennel Club. They were always generous, active, hardworking members of any Kennel club they joined. Jim was a Lieutenant Colonel in the Air National Guard and Joann was the perfect military wife. Together they raised four children who all grew up to love purebred dogs. Their daughter, Kris Alford, owns and shows her Borzoi Flannagen. Jim and Joann could always be counted on with a helping hand for anyone in need. Their kind heart, and gentle enthusiasm is greatly missed by the Colorado Borzoi crowd.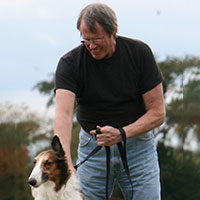 Charles Daniel Greene, December 10, 1953—March 14, 2022
Charles was an animal lover all his life, but really found his passion with Borzoi and lure coursing. He campaigned his beloved Serrano (MBIF DC Aria Svora Serrano Ex Libris MC FCh LCM LCX3 GRC CGC CAX) to AKC #1, ASFA #3 Lure Coursing Borzoi in 2009. Grudgingly, he would exhibit in conformation. As an Air Force veteran, he nearly saluted Jane Forsyth when she awarded him Winners Dog. He volunteered for both NJ Sheltie Rescue (SSPSNJ) and National Borzoi Rescue Foundation and could be counted on to spend many hours driveing dogs up and down the east coast. Outside of dogs, he was a voracious reader, an accomplished chess player and delighted in baroque chamber music.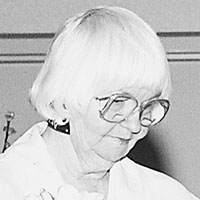 Grace D. Conally - Vala Rama, October 20, 1931—March 1, 2022
Grace Strattan graduated from high school in 1949; with her graduation money she bought her first Borzoi, Varga. She had her when she married my dad and Varga was one of my first babysitters. Mom started going to dog shows where she met Dr Charles H Conally. In 1959 they married and began to grow the ValaRama Kennels with Borzoi that became well known around the country and through the world. Besides Varga the next dog I remember was Prince, a big rust-colored male that followed me everywhere and mom used to laugh about my bodyguard. I loved him and all the Borzoi brothers and sisters I had.

Dr Conally and mom grew their breed, introducing many colors into the standard, black, browns, brindles, gray, along with some whites. Their love for the breed was amazing and as members of the Borzoi Club of America and the Midwest Borzoi Club they became powerhouses in the 1960s and 70s.

Detroit became the hub for Borzoi in the late 60s and 70s. Detroit Kennel Club played host to the Midwest Borzoi Club Specialty and there were parties and events showcasing the breed. The meetings were filled with fun things, the auctions and banquets were not to be missed as the items were always top notch and unique. Mom and her creativeness were first rate entries for the auction, some of them included decoupage purses, painted mirrors, stained glass etched windows, trophies. Her items were one of a kind and sought after.

Grace served as the Borzoi Club of America's President for several years bringing change and excellence to the breeds, standards, and rules. Remember their specialty shows in Philadelphia were awesome and she was so pleased with their successes. Dr Conally was so proud of his partner in life. Dr Conally and Grace were leaders in the breed; he became a well-respected Hound Breed Judge and mom judged some clinics and matches, always showing her love for the breed. She would go to shows throughout the years, always searching out her beloved big Borzoi. She mentored many new exhibitors of the breed over the years and followed their achievements forever always having a kind word of wisdom or advice. Trying to help always, that is Grace's legacy.

Dr Conally died in 1972 and a couple years later mom started working for Bow Dog Shows, now MB-F Dog Shows. She worked there for 28 years, never wavering from her love of Borzoi. She made the entries right for the breed so that it was timely and gave the exhibitors time to prepare for the ring. Every show she would go see her Borzoi and get licks, hugs, and paws; they knew she was a friend and showed her their love.

Mom had Borzoi into the 80s with her last from Redbird Adams, Heno, who was her puppy who grew enormous and was a huge lapdog. He joined the ranks of great ValaRama Borzoi Prince, Alupka,, Ramadi, Flame, Stormy, Cheetah, Johni, Lure, Pandora, and Phoenix. There puppies became champions, far and wide.

Honestly, mom talked about getting a puppy just last summer...Borzoi were in her blood. RIP Mom, Grace D Conally. Say hi to Dr CC; miss you both more than you will ever know.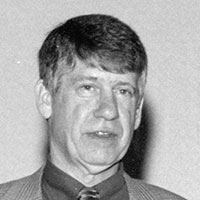 Joel Keller Chaney - Rohnoke, October 24, 1944—January 22, 2022
Joel and his wife Camelle lived in Ohio where they raised a daughter, Erica, and a son, Joel. They bred a couple of litters of Borzoi using the kennel name Rohnoke. Their first homebred champion was finished in 1986: Ch Rohnoke's Arbor Vitae (Ch Seabury's Damon x Kelcrest Starshine). Joel was known for his quiet good humor and good sportsmanship and was an excellent handler. Joel handled Rohnoke's Sunkist Orange to RWB at the 1989 MBC specialty at Detroit over 68 other bitches and later finished Sunny (Ch Rohnoke's Arbor Vitae x Ch Seabury's Dina). Joel handled Regius Rohnoke Moonchild to first in open, and then to WB at the 2004 BCOA specialty over 167 bitches. Joel and Camelle were BCOA members for about 20 years and are life members of the Midwest Borzoi Club. Joel served MBC as treasurer in the 1980s. Joel and Camelle helped on committees and at numerous events. Joel served on the show committee for the BCOA specialty in Ohio in 2004. They then gradually phased out of Borzoi to show and breed Maine Coon cats. Joel will be missed by many.
2021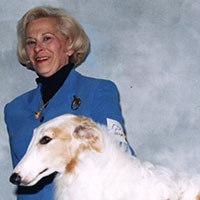 Barbara Yoon - Baryoon, May 28, 1942—December 1, 2021
Carol and I (Fred Vogel) met in about 1990 through our mutual friend the late David Cyranowski, DVM, shortly after she had obtained "Passion" (Ch. Pollion Passionate Pursuit, JC) from David. Passion was Barbara's foundation bitch. Prior to Passion and her involvement in Borzoi, Barbara had Irish Setters and she remained active in the local Irish Setter club.

Barbara was a Lifetime Member of BCOA. She did not do much breeding; I only recall two litters over the years. But she was very involved with The Borzoi Club of New England and was a founding member of the club. Over the years Barbra was a tireless worker for BCOA especially when it was held in Rhode Island and she continued to work for and at the Nationals over the years.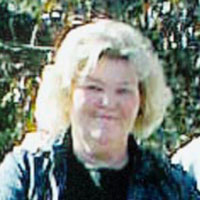 Sarah Whittington - Chataqua, passed away November 19, 2021
Sara and her Chataqua Borzoi, were a driving force in Texas for decades. During her lifetime Sara produced many champions including two #1 (Breed System) Borzoi. One of her first and most noted dogs was the handsome BIS, BISS Ch. Chataqua's Vladimir Bolshoi. Sara had a unique ability to see and nurture great potential in puppies and juveniles who would later achieve success and go on to contribute nicely to the breed. She also loved bringing new people into the fold and was a superb mentor. She started many a young breeder, who have gone onto figure prominently in the breed, on their paths to success. Sara your legacy lives on.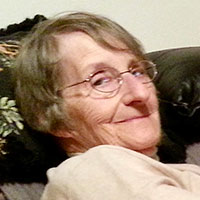 Ardietta Thompson - Dana Dan, March 16, 1929—November 2, 2021
Ardietta was born on March 16, 1929, in Jackson, Minnesota. She graduated from high school and then worked as a commercial artist for Gambel-Skogmo Company for 5 years. In 1953, Ardietta made the decision to enlist in the United States Navy. After basic training, she attended Hospital Corps School.

On May 24, 1955, while stationed at Camp Pendleton, California, Ardietta Mae Joslin married fellow serviceman, Paul Allen Thompson. After their enlistment, the Thompson's moved and lived in Decatur, IL until their move to Fond du Lac, WI in 1969. Ardietta worked as a professional artist for many years. She created gorgeous portraits of wildlife and pets, as well as commissioned portraits for private individuals.

When their children, Dan and Dana, were young and Paul was working nights his concern for the safety of his wife and children led him to purchase their first Borzoi, for companionship and security for his family. This addition to the Thompson family was the beginning of Dana Dan Borzoi.

The Thompsons' Dana Dan Borzoi have always been synonymous with soundness, substance, and outstanding temperament. As a young child, Dana started handling their dogs in AKC conformation competition along with her parents. Together, the three traveled throughout the United States and Canada garnering awards and recognition of their beautiful Borzoi. More importantly, to the Thompson family were the friendships they developed with folks throughout the country, many friendships which are maintained yet today.

Sadly, Dana's older brother, Danny passed away on August 25, 2021, after a battle with cancer. Later that fall, Ardietta was called to heaven on November 2, 2021. There is no doubt that Ardietta and Paul are today beaming with pride and love as their daughter, Dana, carries forward the Dana Dan Borzoi legacy and love of the breed in honor of her parents.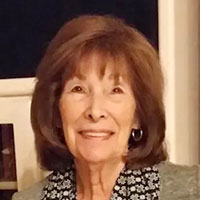 Lillian Beverly (Bev) Max, August 13, 1937—October 23, 2021
Bev and her husband Ed lived in Texas, California and Maryland before moving to Arizona in 1980. They enjoyed golfing, bowling, playing bridge and shared a love of dogs. Although never a BCOA member she had a long love affair with Borzoi. She had one from Ken and Virginia Graf (Bucksilver) named Willow. In 1998 Bev and Ed got two littermates from Toni Paskey (Tominot): Nicky and Edy. She also had several rescue dogs (not all Borzoi) and was a big help to Toni Paskey with rescue efforts. She created her own pet-sitting business, Bev's Happy Hounds, and got to know countless pets and their humans in the Tatum Ranch area of Cave Creek and beyond. She will be missed.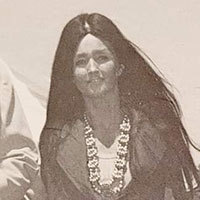 Redbird Adams - Royal Russian, passed away October 15, 2021
Phrases like "Larger than life" and "Legend in her own time" come to mind when one thinks of Redbird Adams. Redbird's Royal Russian Borzoi, were larger than life as well, with the males of her line measuring up to 36 inches and well known for their hunting prowess. Redbird's Royal Russian Borzoi can be found behind many lines today if one goes back far enough. Rumor has it that she was born, Betty Smith, and was not actually Native American. Others say that the government took her from her original people and adopted her into a western European family so she could be brought up with that society's culture and education, which did happen back in the day. Whichever the case, there is no doubt that Redbird was a self-made presence to be reckoned with. We may never know for sure, but she would likely want the fancy to remember her riding into town in her red Cadillac convertible, hair flowing, with 3 Borzoi in the back seat! Fly with the wind Redbird.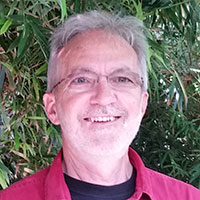 Dan Averill - Avatar, January 5, 1958—September 27, 2021
I remember very clearly the day Dan and I saw our first Borzoi. We were looking at kennels, trying to find a place we felt comfortable leaving our dog Bazzi, an Irish Setter/Lab mix, while we went on a trip. We walked into the kennel office and there was this beautiful Borzoi hanging out with the owner. At that moment Dan fell in love with the breed. It would be a few more years before he could bring a Borzoi into our family, but that day cemented his love of the breed. In 1993 we were finally ready as a family to get our first Borzoi. We went to dog shows, visited breeders, looked at multiple litters and finally settled on a girl from Louise Seigert, Cordova Mishkova Warwings.

On that day in 1993 when we brought Wings home, Dan found a passion that would last close to thirty years. He loved going to dog shows almost as much as he loved his dogs. He loved the atmosphere ringside, seeing all the different breeds, the noise, the hustle and bustle. He especially loved outdoor shows. He would set up our site with the pop-up, grooming equipment, a little table for his coffee maker, then put the chairs out front and just enjoy watching the dogs in the different rings.

We often talk about our love for these dogs; I'd like to tell a story of the love these dogs have for us. Dan got sick and passed very quickly. He had been in the hospital for a week when it was decided he should move to hospice care but was too weak to go home. All Dan could talk about was wanting to go home so he could see his dogs. The hospice nurse assured him his dog could be with him in the hospice facility.

While I went with Dan in the transport from the hospital to hospice, our son went home and got Dan's girl Emma, his heart dog. I met them at the entrance to take them to Dan's room. Emma knew he was there and this eleven year old, slightly arthritic old girl was dragging our son down the hall. She walked into Dan's room, threw herself on his bed and just let him hold her and bury his face in her fur. For the next week, while Dan was in hospice, Emma was with him. We brought her bed from home so she could watch over him. It didn't matter if the door was open or closed, Emma would only leave his room when we forced her to go home at night. At his funeral we lifted her up so she could see him one last time. She kept going back, jumping up on the edge of his casket, sniffing him, touching his hand with her nose. Emma sleeps in the closet, under his clothing, every once in a while taking an item off a hanger to sleep on. The bond Dan and Emma shared has lasted past his death.

Rest in peace Dan, we know you were met at the Rainbow Bridge by Wings, Toski, Magic, Lady, Leggs, Lightning, Chanter, Blaze, Sonnet, Stella and of course Bazzi. Written with Love By Janet Averill.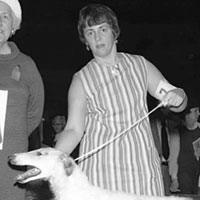 Jessie Hamersma - TamBoer, October 6, 1932—August 16, 2021
Jessie would best be known for her association with Lena Tamboer, her life-long friend for seven decades. She and Lena shared a love of Borzoi, Dachshund, and travel. Jessie obtained her first Borzoi in the 1950s and co-bred and showed with Lena. Together they traveled worldwide showing the Tamboer family Borzoi.

Although Jessie never had any children of her own, she helped raise her nieces, great-nieces, and great-nephews. She loved going to the Jersey Shore with family. She loved to knit and gave her time by volunteering at her church and the Christian Health Care Center. Her true passion in life was her love of dogs. She was an active member of both the Borzoi Club of America and the Borzoi Club of Greater New York, acting as secretary of BCOA for many years. She was a founding member of BCGNY and was the club's first President. She treated her dogs as her children, especially her Dachshund Sonny.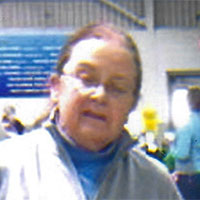 Rebecca Smith - Woodacres, March 1, 1948—August 3,2021
Becky had an interesting life. She was a retired corrections officer for the state of Connecticut. After retiring she became a member of the Reddington Rock Riding Club and enjoyed outings riding her Appaloosa Rex. Becky was also a member of The Village Players, the American Legion Auxiliary, the Somers, CT Volunteer Fire Department, and a life member of the Borzoi Club of America. Becky loved doing obedience and conformation with her Borzoi as well as her little Poodles and showed them under the kennel name of Woodacres. In obedience Becky loved doing the brace class with her Borzoi. Becky is survived by her son, Scott, and 2 grandsons and her many friends.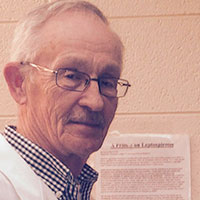 Frederick "Doc" Lord, DVM - Warwind Farm, Reg'd, August 19, 1942—June 24, 2021
Doc was born and grew up on a farm in Bondurant, Iowa, and was a dedicated animal lover from a very early age. His dreams were realized when he received the degree of Doctor of Veterinary Medicine from Iowa State University in 1967. Doc was a veterinarian for both large and small animals in private practice until 2003 when his passion for helping animals in distress led him to become a Humane Society officer, veterinarian and expert witness in animal abuse cases. He started an affordable vaccination and spay/neuter clinic for companion pets in 2014. Doc was forced into retirement in April 2021 by a rare and aggressive lymphoma that would take his life two months later.

Doc was a Borzoi Club of America Life Member. He and Barbara and their children owned and bred Borzoi (since 1984) and Whippets (since 2012) under the Warwind Farm, Reg'd. name. Doc was a driving force in the importation of quality Borzoi into the Warwind breeding program, emphasizing sound movement, a devoted temperament and good health.

The quiet kindness, friendship and love that Doc gave his friends and family made him someone you knew you were blessed to have in your life. The love and support Doc had for his family over the years has been unwavering and deep. Barbara, his wife of 43 years, his children Meghann (her husband, Miles), Joseph (his wife, Sara) and Kendra and his grandchildren Grace, Hope, Alex, Caleb and Josh miss him terribly each and every day.

A new BCOA Challenge Trophy in memory of Frederick G. Lord, DVM will be offered starting with the 2025 BCOA National.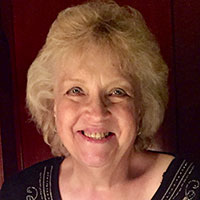 Carole Misko Corimski - Pennylane, January 3, 2021
Carole led a full and happy life known for kindness, good sportsmanship and cheerfulness. A long time resident of Pittsburgh, PA, she was a loving wife, mother of three, grandmother of three and a devoted sister. She was a graduate of Point Park University and owned and operated her own insurance business. She was known for doing anything to assist her clients and providing a personal touch.

Carole's love for Borzoi began in 1968 when her younger sister, Elaine, begged their parents for a Borzoi. That dog was Am./Can. Ch. Loral's Igor Ivanevitch who was a group placer, specialty winner, sire of five champions and a litter brother to the well known BIS winner "Joe". With Lorraine Groshans' thoughtful mentoring, the two sisters came under the spell of breeding and showing this magnificent and beloved breed. Carole did the grooming, Elaine, the handling and both of them reared puppies with the "Pennylane" prefix. Together they bred, owned or co-bred 29 champions working with bloodlines from Loral, Conamor, Majenkir, Rancho Gabriel, and imports from Poland, Finland and Norway. Elaine remains active in the breed today but Carole was always in the background offering support and advice and was a BCOA Life Member.

Carole also loved music, ballet, sports and traveling. From climbing the Great Wall of China to riding an elephant in Jaipur, India, the two sisters explored the world together. Carole will always be remembered for her humor, courage, and love of her family and friends, as well as her passion for Borzoi. Hers was a life well lived.
2020
Sally Stephens – April 2019 and Carl Stephens – Oct 2020 (SnoPaw)
Carl And Sally Stephens were SnoPaw Malamutes and Borzoi, located in Lake Stevens, WA, having Mals for several years before getting their first Borzoi from good friends Lois and Evelyn Olmen of "Glaciers" Malamutes and Borzoi. Ch Glaciers Snopaw Kasilof was a big sable and white boy with a very nice, open side-movement. As they transitioned out of showing and breeding Malamutes they proved their love of the breed by providing a home for a few of the Malamute club's pups from their Dwarfism project. Sally also did some judging assignments at their specialties over the years.

In 1982, they got a lovely gold with white Borzoi bitch, DarMorev's Sea Sprite SnoPaw, aka Bubbles. They bred their only litter in 1985, with a pup going back to the Booths and one to Barb Solga. At this time, they retired to Roseburg, OR on a lovely piece of property surrounded by an orchard. Carl found a wonderful part-time job as head groundskeeper and handyman at a local golf course, allowing him to putter to his heart's content. Sally continued to be active in Borzoi in a limited capacity; some showing but mostly supporting local clubs and always coming up to the Seattle area every summer to visit and enjoy the dogs and friends at the big August combined specialties. She was always more than happy to help hold dogs ringside.

Their last two Borzoi were two lovely, lively youngsters from Rey and Yvonne McGehee of Valeska Borzoi; littermates "Grushka" Valeska Sweet Horizon and "Miko" Valeska Enchanted Country. They went back to the McGehees when Carl and Sally moved into a retirement center. They are missed.
Mrs. Barbara Anne Brown Ciravolo - Welkin - passed away August 24, 2020
A loving mother and wife, Barbara passed away after a short illness. Born in Atlanta, Barbara was a daughter of the late Walter Brown and Claire Buff Brown of Sandy Springs, GA. She loved gardening, art, horses, fish, cats and dogs; especially Borzoi which she bred under the kennel name Welkin. She graduated from Furman University with a BS in Biology and continued on to get her MS in botany from the University of Georgia investigating the genetics of the Morning Glory plant. She worked at the Savannah River Ecology Lab where she met and a few years later married her husband, Thomas G. Ciravolo and had two wonderful daughters. She spent a few years at the University of South Carolina, developing and managing a unique mouse colony for DOE. She also helped manage the Aquarium, a local fish /pet store.

In addition to her husband and mother, Barbara is survived by her two daughters, Amy Ciravolo, West Columbia, SC, Amber Ciravolo, Las Vegas, NV and a sister, Nancy (David) Shavin of Leesburg, VA.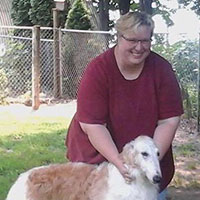 Jennifer Luise Frank - Annwn, 1970—August 3, 2020
Jenn Frank of Annwn Borzoi was a dedicated teacher, and loved her Borzoi, her students and her family. She could always be counted on for a thoughtful and compassionate discussion on most any topic. She would always make time for people. While she suffered her own trials and tribulations as we all do, she never took her frustrations out on anyone. The world at large and the Borzoi world specifically is a bit darker without her candle. Godspeed Jenn, and prayers for your friends and family.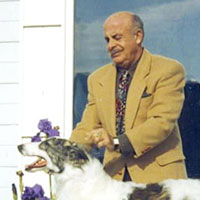 Irving Bonios - Karistan, December 1937—July 2020
Irving was a dapper gentleman, always with a smile on his face. He always had a kind word or would say nothing. He died this past summer after a long illness at the age of 84. His first love were his Borzoi and he was approved to judge the Hound Group as well as the Toy Group and Best in Show. In later years, he bred Papillons but always came back to his Borzoi. Irving and his wife, Nancy, favor the old English style Borzoi and bred under the kennel name Karistan. Their best known dog was Ch. Eglon of Karistan. Several other dogs that Irving bred are pictured in BCOA Yearbooks of the mid-seventies. Good-bye Irving! Your Borzoi friends miss you.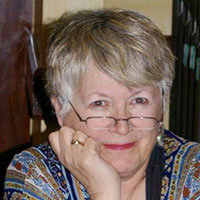 Joy Windle - Joyous Gard, April 5, 1946—June 14, 2020
Perhaps more than anyone else, Joy was the most nuanced, multi-talented, wise and intelligent person in the breed; a breed that has many fine people in it. She had the most generous of spirits.

Joy was the oldest of seven children, and like eldest children, she had a take-charge way about her. She grew up in Conestoga, PA and often described a bucolic, homey life when she described her childhood, where the elder generation were looked up to as role models and revered. They had done their work well on Joy. It was during her childhood that her great love of dogs flourished, as there were many varieties of beagles and coonhounds on the family property. Joy's first dog of her own was a Chesapeake Bay Retriever named Butch.

Joy attended Penn Manor High School and went on to study English at Ursinus College. She then went on to a long career teaching English and later drama at the West Chester Area School District, where she also directed school theater productions. She never had children of her own and married Rhys Wiggins late in life, only to lose him to cancer in 2007. Many of her students wrote touching, life-changing testimonials about Joy and the influence she had on their lives.

Joy came into Borzoi almost accidentally, through a student who had a rescue Borzoi, Yana of Baranoff, in 1979. It immediately changed her life. After her initial adoption of the first Borzoi, she went on to have 23 more dogs which included more Borzoi, Scottish Deerhounds, Whippets and recently a Rescue Greyhound. That is not including all the puppy litters.

She had many notable accomplishments in the Borzoi world; accomplishments that really set her apart and made her unique and unforgettable. Primarily they are her roles as a club woman and officer in two clubs: Borzoi Club of Delaware Valley (BCDV), and Borzoi Club of America (BCOA), where she held many responsible positions over the years. In addition, there was her work as editor of three books: Being Borzoi, Forever Borzoi, and A Puppy's Journey. A group of individuals volunteered to work together and the first two books were produced in rapid succession, including stories, art work and photographs. These books were an enormous success and the profits were donated to Borzoi health or Borzoi rescue. The third book, chronicling the development of a Borzoi puppy through its first year of life, was produced by Chris Danker. Being Borzoi won the Arthur Frederick Jones Award for Excellence for the Purebred Writers Alliance of Writers, 2007.

In BCDV, Joy was involved with many club projects, committees and offices. She was President, Vice President, Corresponding Secretary, Trophy Chair for the annual BCDV match, supported entries, and specialty shows for many years. She arranged for the club's trophies for 2020 which the club hopes to use in 2021 in her memory. Joy also was the editor of the Borzoi Bark, the BCDV newsletter. She created the club's website, Facebook page, and marched with the club's original BCDV Drill Team, an extraordinary dog event.

Joy sat on the Executive Board of the Borzoi Club of America as the Recording Secretary for many years, and worked tirelessly at the national specialty shows. She could always be seen running around wearing many hats. Many people will never forget her warm welcome and support when they joined BCOA.

As if all that wasn't enough, she also would travel out to California to be the most incredible and proficient ring steward at the Lompoc shows and specialty.

From her beginnings in rural Lancaster County, PA, Joy's life embraced a large reach. She touched many people, from her beloved family, to her friends, to her professional colleagues and the students she taught, and later, to her new family that we all join when we choose to live with Borzoi, and then, she had Rhys. She had boundless love and generosity for all of them and a generosity of spirit that always shone through. That is why her decision to end her medication this past summer was so sad, knowing that this beacon would grow dark. Selfishly, we all wanted more Joy, not less, and that's why losing her has been so hard.

Her sister Christine Wenrich writes: "I was never allowed to crack a tear in front of my sister. She would sing 'don't cry for me Christina' (to the tune of Don't Cry For Me Argentina). I would remind her that my name was Christine, not Christina! The fact is that she is worth every tear. She is deserving of every tear. And there have been plenty. But I still hear her singing… 'don't cry for me Christina'."

One of her students writes: "Joy Windle was my favorite teacher and mentor, one of my biggest fans, and a cornerstone to how I was able to grow up in education and learning, plus be able to pass it along to the future generations." That student went on to become a teacher himself.

Joy will be missed by many for many years to come.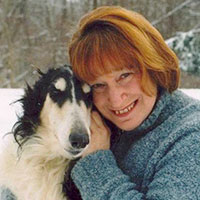 Harriet J. Goldner - Echovesna, September 19, 1949—June 3, 2020
Harriet, or Henri as she was known to her family and friends, was an art teacher for the Cleveland Metropolitan School District for 40 years. Henri was born in Butler, PA, and grew up in Cleveland. She was the cherished only child of Irene and Joseph Tishler.

Her passion was dogs, specifically Borzoi. She was a long-time breeder who was loved and respected among her peers. In her lifetime, she produced 90 champions. She is survived by her beloved partner, Thomas R. Strunk and her many devoted friends.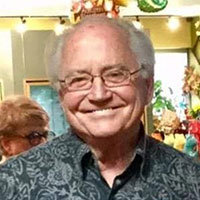 Joe Rogers, 1939—March 27, 2020
Joe retired as a lieutenant colonel in the US Air Force in 1979. He served as combat crew on B-52 bombers and flew 125 combat missions in Southeast Asia. He received the Bronze Star and Air Medal during his years of service to our country. Though not interested in breeding, Joe loved owning and showing Borzoi. He acquired dogs from Rising Star, Topflight and Khanzade Kennels. Joe was heavily involved in BCOA in the 90s and served as President from 1993-1995. Always a true gentleman, he enjoyed helping people in need. Joe was ever ready to greet everyone he met with a smile and a handshake. We will miss you joe!
2019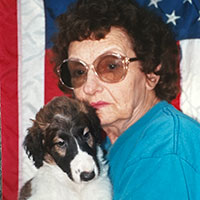 Grace Dumke - Nonsuch, 1925—2019
Born Grace Beachkofski in Menasha, Wisconsin, she came from a family of animal lovers and taught her five children the importance of making dogs a part of the family. She made it clear that if your dog had a problem then you found a solution without parting with the dog. She helped dog sit the Borzoi for her twin daughters, Karen and Kalen and was always mixing up special food for the dogs as a treat. I remember one of the dogs, "Artie" staring out the front window crying and jumping up and down when he saw Mom arriving. I'm sure she's preparing extra treats for all the dogs in heaven right now!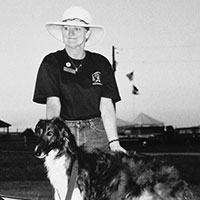 Jane Eloise Stauffer Schreiber - Phoenixx, December 6, 1940—November 29, 2019
Jane began lure coursing with a Basenji, Joey, in 1983. Through lure coursing, she met her future husband, Peter, and together they continued their journey with Borzoi. Keeping coursing ability at the top of their priorities, along with correct conformation, their first Borzoi were from the Windhound kennel of Aatis and Ping Lillstrom. In 1986, they began their annual trips to Wyoming and New Mexico for open field coursing, which continued until Jane's health began to decline. She continued to attend lure coursing trials and cheer for the Phoenixx team. The Phoenixx breeding program produced many champions and top lure coursers including the littersisters Lady and Nugget. Nugget went on to a successful career as a brood bitch, producing two litters sired by DC Téine Windmaster of Foxwood ROMX, which contained multiple champions, open field and lure coursing winners, and earned her ROMX status. The last Phoenixx litter was whelped in 2008.

Jane held numerous positions in the clubs that she served and was ASFA Region 8 Director, ASFA First and Second Vice President, BCOA Regional Governor and BCOA Vice President, as well as numerous positions in regional lure coursing clubs.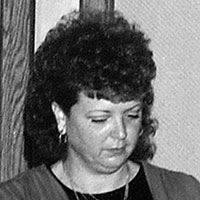 Deb Goddard - Golden Star, November 10, 1945—August 26, 2019
Deb bred and showed her Golden Star Borzoi for over 25 years. She was a retired model and definitely looked the part. She was a snazzy dresser, an accomplished groomer and a talented handler, so her dogs were always perfectly presented. She was a serious competitor and hated to lose. Consequently she always brought her "A" game to every show. Between the quality of her dogs and the excellence of their presentation she was hard to beat and rarely left the ring without a ribbon. Her friends say she was a fount of knowledge and remember her unique sense of humor and huge zest for life. In later years Deb suffered some medical setbacks that prevented her from showing the big dogs, but she never stopped loving Borzoi and she followed them for the rest of her days. You were a class act Deb!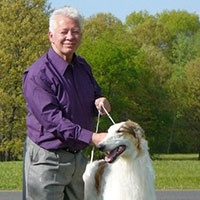 Ralph Jamison - Mascha, September 9, 1945—August 22, 2019
Ralph Jamison passed away after courageously battling Parkinson's disease with his typical optimistic spirit. The weekend before, he was able to attend our BCDV picnic where many of us shared a meal and conversation with him. He was a beloved member, joining the club in the late seventies, contributing in many capacities, always with a positive attitude, humor and sound judgment. Ralph served on many committees, as a board member, President and VP, and marched with our Drill Team.

Ralph will be sorely missed by all who knew him in the Borzoi community. Always a gentleman, he had a keen eye for evaluating puppies, Borzoi structure and movement, and enjoyed many judging assignments. Over many years he bred several litters using "Mascha" as his kennel name, producing specialty and group winners. In lure coursing "Mascha" was the first Best in Field-winning Borzoi; in rally obedience he put Excellent level titles on two dogs; and in agility Ralph and Neo shattered the tire jump!!!!

Ralph loved to discuss our breed in depth with anyone sharing a love of Borzoi. He never preached; rather, he would engage others, encouraging them to think deeper, often leading to a greater understanding. He leaves us with an endless supply of fun stories and reminiscences to share (ask one of us!).

Ralph taught history and social studies mostly but could teach any class when called on and was beloved by his students. He was an avid golfer and tennis player, ran track in his youth, and loved the challenge of the NY Times crossword puzzle. Ralph's talents included drawing and painting and a deep appreciation of opera. He was very proud when a Borzoi he bred appeared on stage at 'the Met' with Renee Fleming (and sang along), inspiring the book The Dog That Sang at the Opera.

As we remember and miss our friend we smile, knowing Ralph is reunited with his many Borzoi at the Rainbow Bridge, no doubt creating a traffic jam.
Dennis Williams, Oct 20, 1944—July 10, 2019
Dennis was a Christian minister as well as a band director and talented musician. He and his wife Nancy bred several litters of Borzoi under the kennel name "Dashadon". His first Borzoi came from the Neales in Florida. Dennis loved each of his Borzoi whether he bred them or not. He was extremely proud of all of their accomplishments. Dennis was the co-chair of two BCOA supported events in association with the Lost Dutchman KC in Mesa, AZ. He kept most of the Borzoi he bred selling very few. They all had a life-long home with Dennis and Nancy.

Dennis and I were competitors as well as friends. The Borzoi community in AZ is very small so we got to know each other quite well. The last litter they bred was one of their bitches to my Am Int Ch Seabury's Skyracer.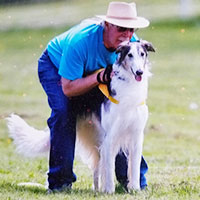 Walter O. Ford, May 27, 1956—April 21, 2019
Walter had a wonderful life. He was a loving husband, partner, best friend, great brother and uncle as well. Walt lived in the moment with an enthusiastic view of life. His strengths were his tolerance and his patience as well as his perseverance. Walter was always available to help the family and many friends with whatever was needed to be done, His love of music and remarkable knowledge of each band and the members was amazing. This love of music caused MANY blown speakers in his vehicles and homes. From the family summer home in Ocean City, NJ, Walter became an excellent boat captain. He loved to ride his motorcycle and was so happy that he was able to ride a Harley on a 20-day adventure on Route 66 in September of 2018. He was accompanied by his brother, nephew and best friend. He also enjoyed snow and water skiing. Walter was a Master Plumber for more than 35 years. He was also known as the MIGA (make it go away) guy. His bosses could count on Walter to make problems disappear. Growing up, his family had Boxers. Later he had a Golden Retriever but it was in the summer of 1991 that Walt got his first Borzoi named Valerie and Walter and Anne fell in love with the breed. They raised 13 Borzoi that achieved Dual Champions, Champions, #1 AKC Lure coursers, placements in BCOA triathlons, and earned titles in Obedience, Agility and Rally and many other titles. Walter was an active member in the Borzoi Club of Delaware Valley, Suburban Dog Training Club, Kruisin Kanines Agility Club, Borzoi Club of America and the defunct PHAST (Philadelphia Area Sight Hound Trials) Club. In addition, Walter was a Mason of the Friendship-Williams Lodge and a Lulu Temple Shriner. Walt is sorely missed by all who knew him.
2018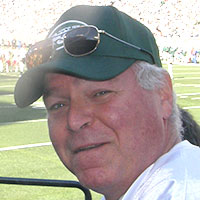 Guy Tarsitano - Ridgeside - August 24, 1951—December 19, 2018
Guy passed away peacefully at home with his partner, Ron Williams, by his side. Guy was born in Paterson, NJ and lived most of his life in North Haledon, NJ. He was a legal advocate and case worker for DASI, a group that helps with domestic abuse and sexual assault intervention. He was a retired Police Lieutenant for North Haledon, NJ. During his days as a Sargent, he and his partner, K9 Dargo, received many accolades for their service to the community. Guy renewed his love for dogs when he met his significant other, Ron, in 2008. After attending several local dog shows and 4 Borzoi National Specialties, he became the owner of his only two borzoi, Sylvan the Captain at Ridgeside and Sylvan Ridgeside Sunset. He became a member of BCOA in January of 2018. He also volunteered to work the Borzoi booth during the last five Meet the Breeds events during Westminster weekend in New York City. Guy was a charming person with a good sense of humor who people loved. He was easy to connect with and many people considered him family. Guy was a member of the Knights of Columbus and a former Grand Knight. He was extremely charitable with his time and volunteered as a member of the North Haledon Fire Department and as the director of Emergency Management in North Haledon. Guy was an avid sports fan, and loved the NY Yankees and Chicago Bears. He is survived by his children, Michelle Castanheira and her husband Paul, and Thomas Tarsitano and his wife, Meredith, his granddaughter, Gwyneth Tarasitano, his significant other, Ron Williams, and his spouse, Debby (VanderMeylen) Tarsitano. My wonderful loving life with Guy was cut too short. Now he's resting without pain and his spirit has joined Fred to watch over me. I'm blessed.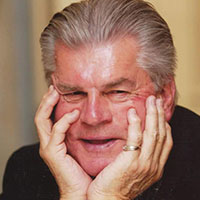 Dr. Richard Meen - Kishniga - October 12, 1940—December 8, 2018
Dick was known for his big laugh, big heart and sartorial splendor. Always welcoming to new people and curious and thoughtful despite his distinguished accomplishments. Best known in the borzoi world as the breeder, with his life partner John Reeve-Newson, of the famous litterbrothers Am Can Ch Kishniga's Desert Song, "Moustache," still the U.S. record holder for most Best in Show wins in a calendar year (17) and top dog all breeds in Canada; and Int'l Mex Am Can Ch Kishniga's Dalgarth, who won his first Best in Show as a puppy and went on to a stunning record as well. Dick was a fabulous handler who piloted "Moustache" to all his wins himself, a remarkable achievement considering his professional commitments. Dick was a distinguished psychiatrist who worked with young people, including the Far North Nations. He was also a consultant to the National Ballet School for over 30 years. His remarkable contributions to the world of dogs include being past president of the Canadian Kennel Club, past president of the International Borzoi Council, and judging Best in Show at Westminster Kennel Club. He was characterized by his generosity. When a friend was undergoing a very hard time, Dick's first response was "How can I help?" (Written by Melanie Richards)
Irmgard Agnes Johanna Thompson, December 12, 1918—May 27, 2018
Irmgard passed away in her 100th year, in the retirement-community of Crane's Mill, West Caldwell, NJ. She was born in Hamburg, Germany; the daughter of Frederick August Jantzen and Frieda Carla. Her father, being an American citizen, returned to New York City in the early 1920s with his young family, where Irmgard attended school and married Ellison Detmar Thompson. In 1942, the Thompsons moved to Rumson, NJ and embraced the concept of The Victory Garden and a home surrounded by woodland animals. Irmgard worked until retirement at the Little Silver Animal Hospital, while breeding and showing award-winning Borzoi. Over her lifetime, she was a member of the Ev.-Lutheran Church of Red Bank, Jersey Inchkins (chapter of N.A.M.E.), Rumson Seniors, Borzoi Club of America, made quilts for Project Linus, and was a Girl Scout leader. She was preceded in death by her parents and her husband, Ellison. She is survived by her daughters Irene Linzmayer and husband Webb of Morris Plains, NJ, and Gloria Thompson of Brookline, MA; four grandchildren: Neil Linzmayer and wife Maria, Owen Linzmayer, Jill Cecere and husband Michael, and Gail Devine and husband Greg; seven great-grandchildren: Robin & Neil Linzmayer, Matthew & Cara Cecere, and Griffin, Grayson, & Gibson Devine; and a sister Karla B. Rhoads of San Diego, CA.
Mrs. Ursula Trueb - De Norois - passed away in May 2018
For nearly 60 years, Mrs. Trueb was familiar with the Borzoi breed. She started her breeding with her foundation bitch Assunta is Slonowaja. With the dog Alexis of Swanlake, the first litter in Kennel 'De Norois', the I-litter, was born on 15.10.1961. Borzoi from the breeding of Mrs. Trueb always had a long narrow head, fine ears, noble overall appearance. One of her most famous was the highly prized dog Barynia de Norois. It became the property of Galina Zotowa (Moscow). Barynia de Norois had 4 litters in Russia and has significantly influenced the breed. Borzoi from the De Norois kennel often showed a lot of color. It is important to mention that the import bitch Biche z Larisova, owned by Mrs. Trueb, became the first black international champion in the intercontinental field. Mrs. Trueb was a connoisseur of the breed. Many specialist texts on the origin of the Borzoi, the color genetics and the exact standard are based on long-term research on the Borzoi, and her repeated visits to Russia consolidated her knowledge. Her close contacts to important Borzoi personalities, Mrs. Evgenia Desor. Mrs. Galina Zotova and Mrs. Inna Estrina contributed to it. Her perfect language skills in German, English, French, as well as Russian enabled her many contacts and the lively exchange about the breed Borzoi. Until 1992, Mrs. Trueb lived in Switzerland. Then she moved to central France, where she felt at home with her dogs.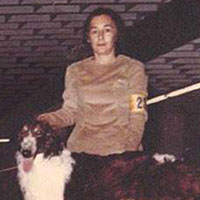 Charlotte Wheeler - V'Indra, February 11, 1925—April 28, 2018
Charlotte's passion for the breed of Borzoi has been rarely matched in this world. I think anyone who had the pleasure of knowing her or owning her wonderful V'Indra Borzoi will agree. Charlotte was of Irish descent, had a wonderful spirit, tremendous strength of character and was always ready for an adventure. She served on many committees. She was the Coos Bay Kennel Club Show Chairwoman, Past President Borzoi Club of Northern California, Secretary and held countless more prestigious positions among her many achievements. She wasn't wealthy yet she did so much for our breed purely on the strength of her passion and dedication. In 1952, when she established V'Indra Kennel, the American Borzoi gene pool was very limited. She saved all her pennies to travel the world in search of quality bloodlines to improve the American Borzoi. It became her most important life's work and will continue on as her legacy of fine quality Borzoi. Throughout her life, Charlotte continued to travel, going to the World Dog Shows for research and in appreciation of the breed she loved so much. She was a great teacher who was generous with her knowledge about pedigrees and "all things Borzoi" to novices and professionals alike. Charlotte bred many Champions and World winners. You will find V'Indra Borzoi in many pedigrees. V'Indra Borzoi World and International Champions have exhibited in and/or have been exported the world over, including Moscow, Sweden, England, France, Japan, Switzerland, Italy, Spain, Iran, Israel, Brazil, Peru, Mexico, Canada, Holland, Denmark, Germany, Belgium, Austria, Hungary, Puerto Rico and Hawaii. It's impossible to pay tribute to this remarkable woman in words. The loving look in a Borzoi's eyes could far express it far better. Charlotte was blessed with a rare patience, calm and wisdom. She helped so many get started and I am one of them. I am honored and proud to say that she was my best friend and mentor. Garnett Thompson, Sunburst Borzoi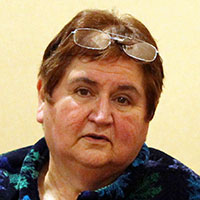 Penny Keiffer - Calaron, April 9, 1947—April 6, 2018
Prior to owning and breeding Borzoi under the Calaron Kennel name, Penny bred and showed Dobermans in the 1970s. In 1986, Penny was introduced to Borzoi by a handler friend that had been showing one. Shortly after that time she acquired a 3-month-old puppy named Borianna Tatianna of Vicson, who attained the title of Champion. Her next dog was from the Nightsong Kennel, Nightsong Marley's Ghost. As the usual story goes, from there on Borzoi was her only breed. Using lines heavily bred on a combination of English and American, Calaron Borzoi owned and produced several specialty winners. An all-time favorite dog of hers was CH. Shelmar Carjo Icing on T'Cake, aka Onslow. Her eyes would get the size of quarters when she spoke of him. Penny was the type of person that if you were her friend, she would give you the shirt off her back if you asked. She adored her Borzoi and cherished her close friends. With a heart of gold and wry sense of humor, many will miss seeing Penny sitting ringside cheering on her fellow competitors and of course, her own dogs. Rest in peace, dear lady…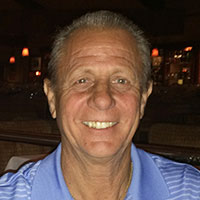 John H. Scott - Aruzia, March 7, 1952—March 18, 2018
John was born in La Mesa, California and remained a Californian his whole life. John and Lorrie met through a mutual friend and they married September 30th 1988. In 1989 Lorrie purchased a puppy bitch Sky Run Carmel Me Blue, at the time John was along for the ride. A few short years later Aruzia Borzoi began as a team. Together they went on to produce multiple regional specialty winners, national specialty winners, hound group winners, first Borzoi to win reserve BIS, and many champions from the Bred-By class. Aruzia bred Borzoi produced many similar honors for their owners including top-producers, lure coursers, rally, obedience and agility titlists. John was the backbone not only with their own dogs but also with the rescues that came to live at Aruzia over the years – some for weeks others for forever. John was kind, warm, and always willing to lend a hand. He would jump in and help anyone at any time. John considered everyone a friend. Attending dog shows became a social event – forming lifelong friendships coast to coast. John was a true sportsman. John's other pride was his family – three children Amber Lynn, Tyler and Travis and the 4 grandchildren. John owned a very large and successful roofing company in San Diego County that had an impeccable reputation. John also loved traveling. From hiking in Yosemite to cruising on the Baltic Sea with Lorrie they explored the world together. Attending the BCOA national specialty every year was always a highlight and he looked forward to it. John was an active member of Borzoi Club of California for over 25 years as well as a lifelong member of BCOA. His smile, love for life and the positive uplifting attitude he had during his journey with cancer was one to be admired.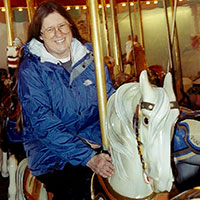 Maryann Conran – Carousel Borzoi, 1955—February 14, 2018
Daughter of Charles & Elizabeth (deceased) Conran. Maryann grew up in the Middle Village area of Queens NY, with 2 sisters, Jan and Joann, and her brother Michael. After graduating from the Arts and Design High School, Maryann also earned an associate degree in animal sciences from LaGuardia College and went on to a BA in Fine Arts. Maryann worked as a vet tech for various clinics in New Jersey. A resident of Highland Park, NJ, she shared a home with professional photographer, Jack Abraham, who predeceased her. Maryann's first Borzoi was obtained from Fred Edlin in 1984, CH Ridgeside Dancing Dutchess. Her kennel name was derived from her love of antique carousels and she had a collection of fabulous antique carousel horses in her home. Duchess was bred to CH Koslovka's Bilbo Baggins in 1988 producing CAN CH Carousels's American Beauty CGC. Beauty's second litter in 1997, bred to AM/CAN CH Abidjan's Kissthesky, was a line breeding on Aclockwork Avalanche, producing the outstanding bitch AM/CAN CH Carousel's Shuvee JC CGC. Maryann's fifth and final litter was when Shuvee was bred to CH Rising Starr Conquistador in 2006. Among others, this produced AM GCH DC CAN CH UKC BIS UKC RBIS CH Carousel's High Five SC CD BN CGC. Maryann was part of the gang that regularly attended the BCGNY & BCDV shows, the Balston Spa circuit and shows in Canada such as OSA. Maryann contributed art work to many lure coursing clubs and others. Maryann was always ready to help others and she will be missed for her caring ways, mentoring of others, and her sharp wit and hilarious ringside commentaries. Her last 7 dogs, all veterans at the time of her death, were placed in wonderful homes and some of them will be shown at specialties this spring to honor her memory.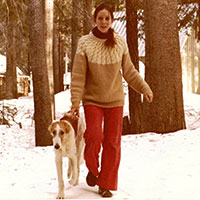 Carolyn Flad, December 19, 1950—February 9, 2018
I never met Carolyn in person, but we were the greatest friends online where we met because of our Borzoi photos on Facebook and instantly became 'friends.' As time went on I learned that Carolyn was an extremely hard-working lady, a nurse with a brilliant mind and with a special understanding and ability of helping people in difficult situations. Her kind heart and care extended to friends, family and yes, her love of her dogs. She owned sighthounds for most of her life and gave her all to care for them, even one time, running out into the night in San Francisco when one of her dogs had escaped a friends care. She found that dog and brought it back home. With her Scottish blood, she never backed down to anyone, was a leader to be followed, both in her life and in her faith in God. To put it simply, Carolyn was a most beautiful person. My life is much richer for having visited with Carolyn over the years. With tears I say Goodbye Carolyn for now... I and many others will miss you dearly, but I am assured that I'll see you in Heaven, with our dogs and loved ones nearby and in peace... wonderful peace. Ken Nielsen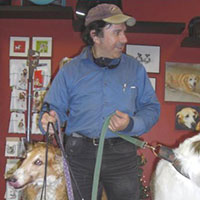 Richard (Rich) A. Protzel, May 13, 1957—February 1, 2018
Born in Peru, passed away in Concord, CA. Rich had served in US Army as Respiratory Technician. He then joined the Navy, became a pilot and then a jet pilot instructor. As a civilian Rich worked in a computer cyber field. He was a guitarist in a rock band and performed under the alias Billybob Puttman.

Rich saw his first Borzoi at the benched dog show at the Cow Palace in South San Francisco and was smitten. He loved his Borzoi and enjoyed conformation shows and lure coursing with his dogs. Rich was a member of the Borzoi Club of Northern California.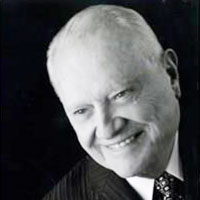 Hervey Ross passed away January 26, 2018
Many of you in the Borzoi world remember Paula Moore's companion for the last 15 years. He thoroughly enjoyed the Borzoi nationals and often remarked how nice everyone was and how a stranger could cuddle with any of the dogs. He made it possible for Tarzan to go everywhere, even to Westminster. He was very proud of all the dogs. He had a stroke 2 years ago and died early Friday.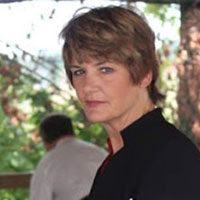 Donna Kemp passed away January 8, 2018
Donna was involved with many different breeds of dogs before she fell in love with the Borzoi. She is most remembered for showing her beautiful Wally (UKC AKC CH Téine Running Down a Dream) in AKC and UKC venues, always looking gorgeous in her thrift store finds. She was often seen, when not showing, with a camera in her hand snapping pictures ring side. Her dogs were loved unconditionally. She always looked forward to her visits to the farm for great deal on meats/animal parts to spoil her and her friend's dogs. She was a big advocate for the raw feeding community. Donna had a passion for thrift stores and garage sales where she found treasures, many of which she shared with others. She regularly donated items to rescues and online auctions. A truly generous person, she helped to raise a lot of money that helped many people and their dogs. It was always an adventure spending time with Donna. She was never boring and always had fun stories to tell. Her political views were not agreed upon by many. However, she never wavered in her stances nor her beliefs on care of animals. When she first became sick she kept it quiet so as not to worry others. She fought bravely against the cancer that finally took her life. Sadly, her life was cut way too short. She was also known for her love of Elvis and amazingly she passed away on his birthday. Joe sorely misses his dear wife. We pray that his wonderful memories of their life together will help fill the hole in his heart and void in his life. She is greatly missed by many but never forgotten. Rest in peace dear Donna!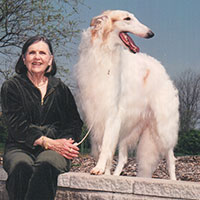 Priscilla White-Lineker - Petrikov - passed away January 1, 2018
Priscilla had a long history with Borzoi, breeding under the Petrikov kennel prefix starting in 1961. She acquired her first Borzoi, Kostenov Lorelei L'Ondine and Ch Petrikov Midas of Sunbarr, and from there produced the foundation for a variety of kennels including the Cossack kennels of Harry Ohlinger and Jeff Campbell. Many of her dogs can be found in pedigrees of today's kennels including; Ch Petrikov Tasha of Helicon, Ch Petrikov Zeus, Ch Petrikov Apache Ace, Ch Crescent Scanner Petrikov, Ch Petrikov Hudson and Am Can Ch Petrikov Adrianna. Priscilla was never one to pay attention to the numbers or keep track of her wins but she was proud of her dogs and the many champions she produced in her 55+ years of breeding. She was a founding member of the Potomac Valley Borzoi Club and a Life Member of BCOA. She entertained and hosted many events at her farm in Maryland and was a great patron of her clubs, including many auctions where she loved to bid on Borzoi art. Priscilla had a fond affection for her family, friends, church and her many travels around the world. Just before her passing she traveled across Canada by rail and ended up in Virginia to see her family. Her zest for life, gregarious attitude, strong will, and ability to speak her mind will be missed.

She was predeceased by her husband Colonel George B. Lineker and leaves 6 children: Melanie Reeder, Herb Lineker, Phoebe Casasanta, Les Lineker, Bert Lineker and her last home-bred Borzoi, Petrikov Olympia is living with her daughter Amanda Lineker Holmes.
2017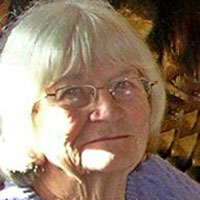 Ora Lee Blodgett passed away Oct. 29, 2017
Ora Lee (Shaw) Blodgett, 84, of North Stonington, wife of 58 years to Richard E. Blodgett Jr. was born in Evansville, Ind., raised in New Harmony, Ind., was the daughter of the late Toby and Iola (Watson) Shaw and lived in North Stonington since 1966. Early-on she kept the books for Bitterman Bros., a large jewelry firm in Evansville, then as a secretary at the University of Oklahoma, then worked for the U.S. Army in Alaska during the Korean War. In Denver, CO, she was a teletype operator for a company that supplied oil geologists with reproductions of drill hole information logs. In Mystic, she worked in various capacities at Mystic Color Lab until she retired in 1991 to accompany her husband as they participated in many dog shows across the country, seeing much of America and making many new friends. She enjoyed traveling and being outdoors, with animals and friends. She was active in the PTA and scouting, having been a den mother. She participated in local politics - mostly in the background. Talking was one of her interests, perhaps a hobby. Ora Lee made friends easily. In addition to her husband, Dick; she leaves her three children, Richard E. Blodgett III and his wife, Wanda, of Marquette, Mich., Mona Reopel of West Springfield, Mass. and Reid Daffer and his wife, Susan, of Oklahoma; four grandchildren, Aaron Blodgett of Michigan, Landi Mae Daffer, Robert Reid Daffer and Tamara Allyn Constien of Texas; and seven great-grandchildren, Sadie Daffer of Oregon, Rodney Daffer, Jennelle Daffer of Oklahoma, Ronan Daffer, Sam Constien, Remy Daffer and Rex Daffer, all of Texas.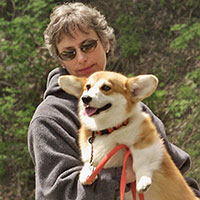 Deborah "Kera" Wilson (Englerth) passed away October 28, 2017
Deborah was born in Downingtown, PA where her parents owned a dairy farm breeding champion Jersey cattle. As a young girl the family moved to Magnolia, NJ where her father was called to pastor the Baptist Church. Deborah was predeceased by her parents Rev. Gilbert and Margaret Englerth. An early hobby was raising and showing Borzoi and then Welsh Corgis, finishing champions in both breeds. Debbie is survived by her devoted husband Chris Tubby; dear sisters Rebecca Ann Englerth, Mary (Wayne) Snyder, Janet (Mark) Mara; nieces Laura Staropoli, Rebecca Baird and their families; brother-in-law John (Tracy Marcols) Tubby; mother-in-law Geraldine Tubby.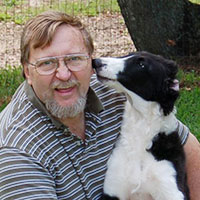 Mark Grossman - Fantasy, March 23,1950—October 3, 2017
Mark passed away after a long battle with illness. As the son of Samuel Grossman, DVM and the late Charlotte Grossman, Mark was always involved with dogs. He and Louise were married for 39 years and they bred and registered Borzoi and Whippets with the kennel name "Fantasy". Outside of work, Mark adored his dogs, showing Borzoi and Whippets in the local as well as national shows. Breeding only a couple of litters over the years, he felt we were better adoptive parents than breeders, giving a good show home to a puppy bred by others. Mark was a founding member of the Heart of Florida Borzoi Club and served as a Board member for several years. He worked tirelessly to help bring the National Borzoi Club show to Florida for the first time in the National club's history. He was a very active person with diverse interests. He loved cruising to new places and scuba diving, exploring below the water as well as the lands above. He also was very active in local politics. His dedication to supporting the breed will be missed.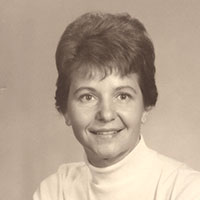 Helga Duncan - Duncan, November 3, 1927—September 6, 2017
Helga Martha Marie (Beau) Duncan was born in Giessen, Germany, on November 3, 1927, to Gustav Albert Beau and Alwine Margareta (Drewniak). Her brother, Helmut, preceded her in death. She passed away peacefully on September 6, 2017, in Edmond, Oklahoma. She was married to the late Dwyer Duncan of Edmond on August 25, 1950 in Ettlingen, Germany. She was naturalized in 1955 in Indiana. She attended the University of Oklahoma and earned her Master of Arts degree in German literature and language. Always an active person, she loved to travel as well as cooking and sewing. She and her husband spent many years breeding and training Chihuahuas then later Borzoi. She later became a Judge Emeritus for the breed. She will be missed by her daughters, Dyna Duncan and Deone Roberts; her sisters-in-law, Dorothy Duncan Sellers, of New Mexico, and Deone Duncan Penquite, of Arkansas; nieces and nephews, and her relatives overseas.
Heidi Lynn Hutchinson, February 28, 1957 – August 12, 2017
Heidi Lynn Hutchinson, 60, died at her home in Brentwood after a brief illness. She was born in Exeter, NH, the daughter of the late Harold Hutchinson Jr. and Virginia (Woodworth) Hutchinson. Formerly of Kensington, NH, she grew up and spent most of her life in Brentwood. She was a graduate of Exeter High School and has worked as an administrative assistant for several area engineering firms before becoming the construction administrator for Adrenalin in 2016. She was a passionate advocate for abused and abandoned animals. Her beloved dogs and cats were rescue animals and she supported several organizations across the globe that rescued and rehabilitated all sorts of animals from elephants to fruit bats. She was a former equestrian and enjoyed training for and participating in dressage events with her horses Broker and Opie. She is survived by her sister Holly, and her husband Robert Gilbert of Brentwood, NH; her nephew Joshua Gilbert of Newmarket; her niece Megan Gilbert of Haverhill, Mass.; her uncle and aunt Jim and Pat Call of Stratham, NH; and her aunt Rosemary Kenison of Florida, as well as her greyhound Banks.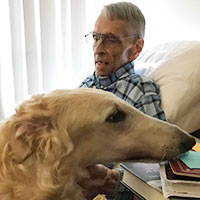 Dr. Lionel Kranitz, September 1, 1933—August 8, 2017
Dr. Lionel Kranitz, 83, died in the presence of his two sons. He was born in Altoona, Pennsylvania to Phillip and Rebecca Kranitz. He is survived by his brother, Herschel Kranitz, Cousin, Pep Kranitz, sons, Joshua Roth Kranitz and Andrew David Kranitz, daughter-in-law, Danielle Yvette Kranitz and granddaughters, Renee Yvette Kranitz and Summer Celestine Kranitz, and his niece Laura Kranitz and nephew Bryan Kranitz. His many accomplishments include being a prolific and successful playwright, having been produced in New York, Los Angeles, San Francisco and Manteca , an actor with credits in films, on television and on Broadway, a highly respected clinical psychologist for 38 years, a dog breeder, and photographer. Most important, a devoted brother, father, grandfather and a dear friend to so many. In his own words, "Life is not a dress rehearsal!"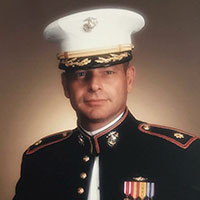 Major John Bruntlett, Retired, USMC passed away August 2, 2017
Major John Bruntlett, Retired, USMC, of Tallahassee, Florida, graduated from Forrest Hill High School and later pursued his education through Hinds Community College, Mississippi College, and Troy State. John served our country through the United States Marine Corps for twenty-one years. He retired in 1991 as Executive Officer of Weapons Training Battalion, MCRD, Paris Island, SC. John served the community of Leon County as Transportation Director and later served as the Human Resources Director for Florida Association of Rehabilitation Facilities where he retired in October 2016. He was a sighthound enthusiast but he loved showing and coursing his Borzoi. He served as President of the Apalachee Coursing Club from 2003 to 2017 and was the proud owner of Gavril Derzhak Of Yiil Yiin; Ch. Gavril Laureate Go Yiil Yiin JC; Ch. Basandrin Gorislav Of YiilYiin; Ch. K-C WindSheer King of Diamonds of YiilYiin; K-C WindSheer Lucky Devil of YiilYiin JC. The greatest honor John passed down to his children is to love and honor our great country. He loved the Corps, his country, his family and his pets. John was preceded in death by his parents, Arch F Bruntlett and Evelyn H Bruntlett and wife, Bonnie Elise Farrar - Bruntlett. He is survived by his three children, Stacey (Chris) Paden, Jon (Angie) Bruntlett, and Michelle (Ron) Hamilton; many grandchildren and great-grandchildren that adored their Pappow (Cody, Kayla, Hannah, Christopher, Grayson, Kaitlyn, Hudson, Harper, Campbell, Knox, Parker, and Alaina); the mother of his children and dear friend, Beverly T Bruntlett; brother, Steve (Montez) Bruntlett; uncle, Arlis (Georgia) Hinson; father and mother in law, Wayne and Elise Hitt; and numerous cousins.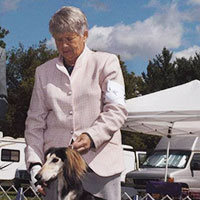 Donna L. Webster - Lazy Acres, September 6, 1941—July 27, 2017
Donna was the daughter of the late Gilbert D. and Flossie J. Dawley Rowe Webster. She was also predeceased by long-time friend and mentor Pat Lovelace in 2002. Originally from Oneida County, Donna resided in Tompkins County for many years. She was retired from Emerson Power Transmission Corp in Ithaca, NY. Donna's avocation in life was dogs. She owned, bred and showed many different breeds including Borzoi, Saluki, Doberman Pinschers, Miniature Pinschers, Shiba Inu and German Pinschers, under the Lazy Acres prefix. She was a judge for the American Kennel Club. She was a life member and officer of the Finger Lakes Kennel Club, Ithaca Dog Training Club. She was also a member of the German Pinscher Club of America and the 13 Colonies German Pinscher Club. For many years Donna and Pat taught young dog lovers in the 4-H dog program. In addition, Donna and Pat taught adult handling classes on a weekly basis for the Finger Lakes Kennel Club. Donna will be greatly missed and fondly remembered.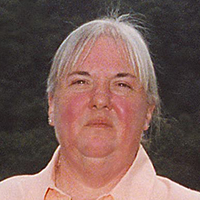 Maureen Bardwell - Soaringvelocity, February 6, 1952—July 24, 2017
Maureen was a past executive member of the Borzoi Club of New England and was quite active in the Borzoi world for a few, although she never bred a litter.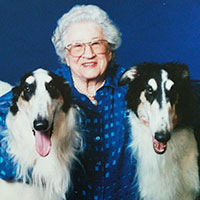 Maureen Muriel Cooley, April 16 1921—July 11 2017
The Borzoi breed was a part of Maureen's world for as long as she could remember. Maureen was born and raised in Australia, where her family bred and raised highly pedigreed horses. She often reminisced about how the family Borzoi would run beside the horses, keeping other dogs and animals at bay on their daily trek to the ocean. When Maureen married an American businessman she settled in Southern California. Though she left the breeding to others, Maureen owned many specialty-winning, group-winning and Best in Show-winning Borzoi. Even as Maureen grew older and her down-to-earth common sense told her that Borzoi were just too big for a small woman in her 90s, she could not resist the pull of the elegant breed she fell in love with as a child and she owned a Borzoi until the day she left this earth. Maureen was fierce and feisty, warm and wonderful all at the same time. Those who were lucky enough to call her friend will miss her terribly!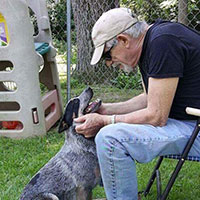 Robert E. Brong II passed away July 1, 2017
Remembering Bob… first I would like to thank the entire Borzoi community for their heartfelt condolences. Bob lost his battle with cancer surrounded by me (his wife Missy), his sons and several of our very close friends. Prior to his death he reminded me many times that in lieu of flowers he would like donations made in his memory to the Borzoi Health Fund. To me this showed how much he loved the breed of Borzoi. I remembered how important it was to him when we participated with our Borzoi in an eye study at the University of Pennsylvania. Bob was an ASFA and AKC lure coursing judge. In the 1980s he owned Wolfwind's Chornyia, FCh, a black & tan Borzoi who, from what I am told, was a excellent running hound. From there Bob acquired several Borzoi from Wind 'N Satin that he showed in conformation and obedience. He won Winners Dog at the Borzoi Club of Greater New York Specialty with a self mahogany red sable male, Ch. JEM Rojo Barracuda, "Otter". I know for Bob that was a dream of a lifetime. We married in the late 1980s, combining our love for Borzoi. We bred several litters producing champions in breed, obedience and lure coursing under the Hound Hollow name. His interest in conformation was apparent, as he was asked to judge many match show events. One of his last assignments, he gave Best In Show/Best Bred By Exhibitor to a beautiful Borzoi bitch, shown and owned by Rita Walker. I remember that day like it was yesterday. He told me time and time again how much he loved that Borzoi. I know if he was here, he would be thrilled to see the continued efforts and strides to keep this beautiful breed true to standard.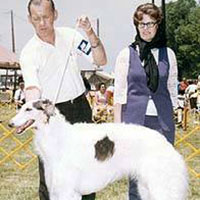 Violet Ristau passed away April 2017
Violet K. Ristau left this world at the age of 92. Together with her husband, Dave, who died years previously, she founded the Ristovia Borzoi kennels in Warren, PA in the late 1950s, starting with Sunbarr and Frontier bloodlines which they carefully blended to produce their own special type of Borzoi. Vi was especially fond of puppies and spent a lot of time raising them, ensuring they had a good start in life. She was always so happy when a dog they bred was successful in the show ring, watching them take group placements and wins and even a Best In Show in Canada. Her bloodlines can still be found today. When Dave passed on some time ago, Vi lost interest in the breed. During the last 20 years of her life or so, she had no dogs but kept some cats and she became a rabid fan of NFL football, which she cheered on to the day she died. She is well remembered by those of us who knew her best.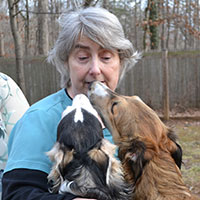 Diane Bracuto passed away January 19, 2017
An owner and lover of Borzoi for more than 40 years, Diane also was a licensed veterinary technician with special expertise in Borzoi anesthesia requirements. Many friends and acquaintances benefited from her kindness and generosity in sharing her knowledge of Borzoi. In recent years, illness prevented her from actively participating in Borzoi events, but she hosted many a fine "play date" with her last Borzoi, Artie, in her back yard. Diane's love of Borzoi will long be remembered by friends and family. Artie is now living with a loving "forever" family, placed by breeder Rita Rice.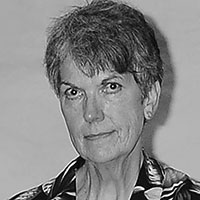 Christine C. Ratke, DVM - Chrisendale/Caritas, September 25, 1946—January 11, 2017
Chrisendale was the original kennel name Chris used prior to her divorce; post-divorce Chris chose Caritas (Latin for 'love for all') to become her new kennel name. Not many people knew that Chris originally started with Doberman Pinschers but then Pembroke Welsh Corgi and Borzoi won over her heart. Later she fell in love with and added Azawakh and Chart Polski to her kennel. Many of her dogs were imported from the Netherlands, Sweden, Australia and Poland.

Chris epitomized what a good owner/breeder should be: she would stop at nothing to help one of her dogs survive; she would do whatever was needed to care for them. As long as the dog showed they weren't giving up, she wouldn't either. It could mean helping a dog with paralyzed rear legs get outside or back inside, cleaning up a dog and their area if they weren't able to get up at all – situations that many people give up on, Chris wouldn't until the dog told her it was time. Many times she would take back a dog she had bred when the owners could no longer care for them for whatever reason. Chris would either find them another home or have them live out their lives under her care. Her animals were her love and several friends stepped up to assure her that they had good forever homes.

Chris held a DVM degree from Michigan State, a PhD in Pathobiology, was certified in the American College of Veterinary Pathologist, was a professor in radiology at MSU, practiced privately for a time and joined Upjohn doing cancer research. Chris retired from Pfizer (formerly Upjohn) after being diagnosed with multiple myeloma. Her knowledge allowed her to have input with her treatment over the 12 years that she was in remission. Chris joined the Midwest Borzoi Club in 1978 and joined the Borzoi Club of America in 1982.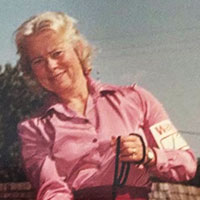 Patricia Jean Hillyard - Timber Ridge - passed away in 2017
Wife, mother, Borzoi breeder, owner, exhibitor, professional handler, AKC judge, and survivor. Pat did it all. With her husband Jim she raised a lovely family including our favorite, daughter Teresa (Terry). Pat's journey in Borzoi started circa 1968 with dogs of Rancho Gabriel breeding who she showed in conformation, coursing, obedience and whatever else was available at that time. Pat had many successful dogs in her career including a spectacular BIS brace, Shadrack and Boas of Timber Ridge. She loved being in the ring and became a professional handler at a time when pros were registered through the AKC much as judges are today, a few breeds at a time, not an easy task! Eventually she became a respected hound judge and was privileged to judge many specialties. Pat was a long-time and active member of the Borzoi Club of Northern California. Pat battled cancer several times in her life and won each time. Her determination was remarkable in every aspect of her life and the sport she loved so much. Those of us who knew Pat's infectious laugh will miss her.
2016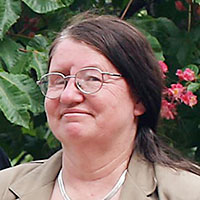 Suzan J. Breaz - Twin Elms, September 25, 1954—October 29, 2016
Sue Breaz, born Suzan Fahlsing, in Fort Wayne, IN, was an animal lover from the time she took her first breath. Coming from a family of 8 children, she spent her childhood playing with Breyer horses and statues of dogs. In high school she worked part time at a vet hospital in Fort Wayne and it was here that she met her first Borzoi and she spent her spare time in high school and college reading everything she could about the Borzoi.

In 1978 Sue married David Breaz and decided it was time she looked for a Borzoi to purchase as a pet. She contacted Sylvia Sohr (Twin Elms Borzoi), and six years later Sylvia called Sue to tell her of a litter of puppies in Washington State which were grandchildren of Ch Garush of Twin Elms. Sue not only contacted breeder Jerry (Moore) Ball but she purchased and had shipped her first Borzoi, Morozova's Savvik. This was the beginning of a lifelong friendship between Sue and Sylvia. Sue began to show Sylvia's dogs and when Sue began to breed Borzoi, she studied and maintained the bloodlines that the Sohrs had been working on for years. Eventually, Sue was entrusted with the Twin Elm's prefix. For year's Sue was Sylvia's "rock", providing rides to dog shows, including the MBC Specialty, when it was still in Detroit, Michigan at Cobo Hall. One of the highlights of Sue's passion with the Borzoi breed occurred when she and Sylvia traveled to California to visit Eileen Worthing of Malora Borzoi.

Sue was kind, forgiving and sometimes extremely stubborn; however, no one ever doubted her love of animals, both horses and dogs. Sue had a long history as an accomplished horse woman and one of the reasons she initially was interested in Borzoi was to take them to the stable with her when she was working with and riding her horses.

As a breeder, Sue's reputation was impeccable but beyond that she was actively involved in rescue and helping any dog in need. She welcomed into her home several dogs that were rescued from unfortunate circumstances. Borzoi rescue knew they could always count on Sue for help.

Sue was taken from us too young and so many people are going to miss her. Sue was preceded in death by her parents Emil and Elsie Fahlsing and her brother Ted Fahlsing. She is survived by 6 of her siblings and her beloved niece Janeen Pierr.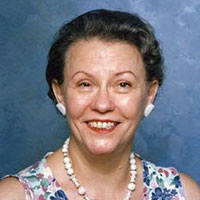 Pauline Eldred - Goldhof, January 13, 1932—October 18, 2016
Pauline was the wife of the late Clarence Eldred, mother of Heidi Gonzalez and Holley Eldred and the late Helen Ivener. She has 7 grandchildren. Pauline joined the Midwest Borzoi Club in 1963 and served as an officer and committee chairperson. Pauline and Clarence bred a number of Borzoi champions using the kennel name Goldhof. Pauline breeder/owner-handled her Borzoi to group wins, including a top 10 dog in the late 1970s, Ch Graf Tobolzkoi V Goldhof (Ch LeJoy Carol's Boris Badinoff x Ch Barefoot Contessa of Sunbarr). Pauline owned and operated Poochi's boarding and grooming kennel in Steger Illinlois until her death.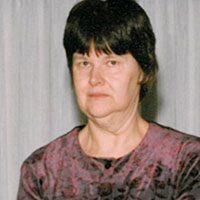 Donna Bokar, January 26, 1949—September 14, 2016
Donna was born in Cleveland, Ohio. She married Phillip on October 3, 1970. Donna acquired her first Borzoi (Alex) in Cleveland around 1990 from a friend that worked in the animal hospital where Donna was a vet assistant. After moving to west central Ohio (Wapakoneta) in 1994, she was lucky enough to meet Dr. Anne Midgarden at a local vet clinic and the rest is history. Donna loved working with Anne at her animal hospital and many different breeds of puppies owe their lives to her ability as a vet assistant and ability to hand feed puppies at all hours of the night. She also spent the past few years collecting Borzoi art work, Borzoi literature and Borzoi-related knick-knacks. Her past and present Borzoi are: Ch. Téine Mayberry Ultrasonic JC (Sonic), Ch. Téine Inferno JC, SC, FCh ( Dante), Ch. Téine Borzowen Lightstorm JC (Storm) and Ch. Téine Zircon JC (Zircon). Donna joined the Midwest Borzoi Club in 1988. Donna was also a long time member of the Lima, Ohio kennel club. Donna is survived by her husband Phillip, daughter Ashley and granddaughter Sophia.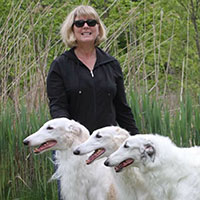 Cathy A. Nasierowski - Abidjan, February 05, 1958—May 26, 2016
Cathy and her husband Ed started their Abidjan kennel with the acquisition of Canadian Champion Koslovka's Chablis of Abidjan. Located in Warrensburg, NY, they went on to produce American and Canadian specialty winners, hound group winners and many champions from the bred-by classes. Abidjan dogs produced many similar honors for other owners including top producers, lure coursers and obedience and agility titlists. There were many stand-out Abidjan dogs including MBISS Am/Can CH Steppeland Katrina of Abidjan ROM-C who was Best of Breed in 1995 and Best of Opposite in 1997 at Westminster. International Am Lux Span CH Abidjan's Iz He Blue sired very nice litters both here and later in Europe and the distinctive Abidjan influence is now readily found in many European pedigrees as well. Their foundation bitch, Chablis, was the grand dam of a BIS winner. The list is long thanks to a dedication to form and function. Recently Cathy could be found in the Chinese Crested ring with a line of Champions.

Cathy's other pride and passion were her cherished children, Candice and Michael. Cathy was a favorite teacher at Warrensburg Elementary School, popular with the other teachers and children alike. Cathy had a special place in her heart for the naughty kids, knowing they often faced many struggles and she always made time to encourage and support them.

Cathy was a lover of life, humor, quirky and whimsical fun, books and the sun. Her bright smile and warm personality were always a bright spot for anyone visiting with her ringside. Never one for negativity, she took every loss with grace and dignity, every critique with an open mind. She never failed to congratulate a winner. Cathy will be remembered for her good sportsmanship and love of her family, friends, and life with her dogs.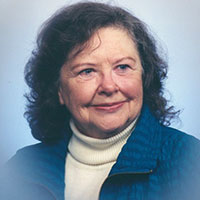 Emily (Lewis) Wessel, August 4, 1919—March 13, 2016
Emily was born in Mount Vernon, IN and worked as a personal secretary for Guthrie May and Company. The favorite part of her job was decorating the display homes, providing her with a creative outlet. She raised Borzoi and was active in showing and running AKC shows in the tri-state area. Emily loved the Smoky Mountains and spent a lot of time vacationing there in Cades Cove and Mt. Leconte, where she enjoyed photographing wildflowers. She was a very loving and supporting mother. Emily was preceded in death by her parents; son, Mark Frederick Wessel; brother, James Crunk; and grandson, Kurt Baron Wessel. She is survived by her daughter, Jean Wessel Duckworth (Clifton Allen); grandchildren, Jessica Ann Overstreet, Corrina Marie (Marc) Cohen, Emily Ann Wessel, Mark August Wessel, and Carl Frederick Wessel; and great-grandchildren, Mackenzie and Logan.
2015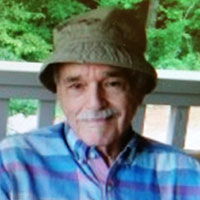 Charles "Chuck" Tyson - Stillwater, December 14, 1924—September 10, 2015
Charles "Chuck" Tyson passed away peacefully at his home at the age of 90. He enjoyed many happy years and his final days under the care of his beloved wife of twenty years, Virginia Tyson. Chuck was born in Washington, DC to Charles Elwood and Helen Norris Tyson. As a young man, he attended a military academy. At the age of 19, he enlisted in the US Army on June 11, 1943 and served in the European Theater in World War II and also in the Korean War. He attended UCLA and received his degree from New England College. He married his first wife, Eileen Margaret Anderson, and they had four children together. He taught high school English and was involved in many businesses and activities, including operating some of his mother's Helen Tyson Shops, commercial lawn maintenance, and dealing in antiques. Chuck was a breeder of dogs, horses and cattle, and had many champions, especially in Borzoi and Whippet dogs and Percheron horses. He was an avid reader of history and a captivating story teller. He will always be dearly loved (and missed) by his wife, Virginia Cawley Montgomery Tyson; his children, Deborah Gale Rouse, Catherine Diane Groelle, Barbara Lynn Tyson, and Charles Norris Tyson; 6 grandchildren and two great-grandchildren; his step-children, Judi Montgomery Mangas and Charlie Montgomery; and Virginia's four grandchildren and four great-grandchildren.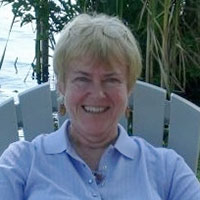 Marcia Barss - Barslund, October 4, 1948—July 20, 2015
A native of the Saratoga Springs, NY area, Marcia was a life member of BCOA and bred Borzoi under the kennel name Barslund starting in 1970 through 1990. She was a member of many art/clay organizations, an avid cyclist and a board member of the Saratoga Kennel Club. Marcia was an accomplished artist working in a variety of media: pastels, pen and ink, pencil, and clay statues under the name Barslund Creations. It was easy to tell by looking at her work that she had a passion for animals. She was a creator of Christmas Cards that would be hung on many of her friends' refrigerators and then stored for safekeeping. Marcia did many pet portraits that were replicas of the subjects. She also created many logos for individuals and clubs. Her Borzoi art work has been displayed on many t-shirts and sweatshirts. As time moved on Marcia changed breeds to Papillons, where she was active in agility trails and enjoying every minute of her dogs and dog activities. Marcia was a friend of many and mentor of some.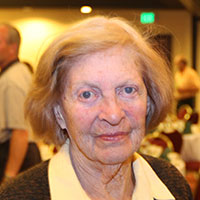 Nadine Johnson - Rising Star, November 6, 1922—April 19, 2015
To me she was Mom but to every Borzoi, she was Mother.  There was not a one that did not steal her heart. Nadine Johnson finally realized her life long desire to have a Borzoi in the mid 60's.  It did not take long for her to try to improve the breed with imports from France, and Rising Star was born. She worked hard all these decades to strengthen the line and improve her skills and knowledge as a breeder and judge. Along the way, she made hundreds of true friends who enjoyed the competition, travels, and fun. A true lady and even truer champion than ever she bred, Nadine will be sorely missed and forever loved and in my heart, never replaced. ~ Marianne Hastings, Daughter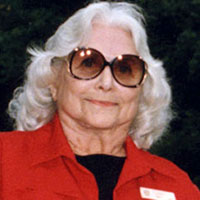 Mrs. Gloria R. Reese, Passed away April 17, 2015
Gloria was a dog lover since childhood and began in the ring after her marriage in 1946 to steel executive Nat Reese. She was the owner/exhibitor of dogs from three different breeds that were Top Dog of the Year: a Greyhound, Great Dane and Bouvier des Flandres. Each of these dogs won their respective groups at Westminster, the Greyhound twice. She judged the Hound Group at Westminster, the Borzoi national, the Greyhound national and specialty shows both here and abroad for several other breeds.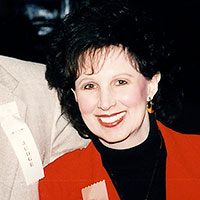 Dyane R. Roth - Dirlov, March 17, 1939—March 10, 2015
BCOA Life Member 1979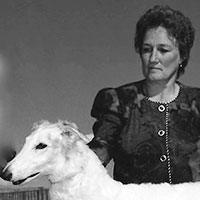 Sue Hickman, August 9, 1945—March 7, 2015
Sue had a lifetime love affair with animals, in particular dogs, especially Borzoi.  Sue became interested in purebred dogs in 1968 when she began a career as a groomer and was involved in showing Old English Sheepdogs. During the 1980s, Sue fell in love with Borzoi.  Although she only bred one or two litters, Sue raised, trained, and groomed Borzoi for herself and others.  She was also involved in Afghans and Irish Wolfhounds, with one of her IWs being ranked as the top running IW in the country in 1992.  Sue loved to show dogs and handled for several people in the Denver area.  She finished Old English Sheepdogs, Salukis, Bouviers, and of course, Borzoi.  She handled a Black Russian Terrier to a Best in Show.  A longtime member of the Rocky Mountain Borzoi Club, Sue had a dry wit and always an open heart for a dog in need. She rescued animals her entire life and would manage to get them away from owners who were not taking good care of them. Her last borzoi, Face, bred by Carvey Graves, passed away only days before Sue did.  Face and all of Sue's much-loved dogs were waiting for her at the Rainbow Bridge. ~ Lyn Snyder Hoflin
2014
Charles Jefferson Shoaf, PhD, JD, July 22, 1930—December 9, 2014
BCOA Life Member 1971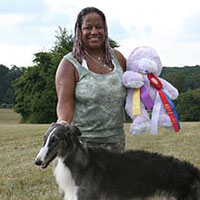 Vanessa Gross Johnson, September 21, 1953—December 5, 2014
Vanessa is survived by one daughter, Novice Johnson Ezell, a son-in-law Anthony Ezell and 5 grandchildren, Amani, Jahdo, Daud, True, and Sabriya. She was born in Baltimore City, MD and had 7 siblings: Richard (deceased), Dwight, Miriam, Eric, Paula, Vincent, and Bryan. She explored the life of a model, which began in her teen years through early adulthood. One year at the circus, she observed the magnificent grace and splendor of the Borzoi breed. She became so fascinated that she set her mind to it and bought her first Borzoi in 1983. She began to work with many seasoned dog breeders, learning the art of grooming, intricacies of training, and prepping of the dogs for racing. She expanded upon her training and entered the show ring, ultimately owning and breeding blue ribbon winners. This was the path that led to the her "Mufasa Borzoi" Kennel in which she bred her own "best in field" line of Borzoi. Her colorful beaded braids and bright smile became a trademark that allowed her to become well known throughout the local dog shows and lure coursing competitions. She loved lure coursing so much that she began judging herself. Charisma and professionalism made her a highly requested judge and her name would attract more entries. Vanessa began her working career in 1971 as a phone operator for C&P Telephone Company. In 1977 she pioneered a male-dominated field by becoming one of the first African-American female telephone installers in Baltimore, MD. Though enjoying the outdoor environment, Vanessa decided to accept a position working on the inside as a central office technician with Verizon, then with over 32 years of experience with Verizon and many requests, in 2003 she finally accepted a management position and became one of the favorite night supervisors. After 35 years with Verizon, Vanessa retired and out of a strong concern for the safe transportation of pets began a pet transportation service called "Shuttle Pet". She loved being able to provide assistance to everyone that wanted personal care and kindness showered upon their pets. Her smile was like sunshine and she had the most infectious laugh that will continue to ring through the heavens.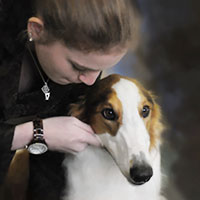 Rachel Lauren Hunt, December 2, 1991—December 3, 2014
Rachel had all the gifts of life except time. This beautiful soul lived her short life with humor and passion. Rachel watched a clip of a Junior showing her dog at Westminster when she was 8 years old and said, "I want to do that!" Shortly afterward, we got our first Borzoi and she became an active competitor in Junior Showmanship. She finished her first Borzoi "Wally" when she was 13 years old. He was her true heart dog and partner in the Juniors ring. The pinnacle of their partnership was winning BISS; she was a Junior, he was a Veteran. You could see the love and bond they shared. Rachel achieved great success as a handler, finishing numerous dogs in several breeds. She qualified many times in Juniors for both Westminster and Eukanuba. Rachel loved the dog show community and especially loved giving back. She spoke to 4H groups at Texas A & M University about junior handling at AKC dog shows. She always wanted to encourage others and help them become better handlers. A true natural, she had a way of making each dog shine and she was always willing to share her knowledge. She was a talented flute player who played in honors bands all through middle school and high school. After graduating she continued to share her gift by playing at church services. A gifted athlete, she was a member of the TAMU rowing team and a member of the Triathlon team. She competed in her last Triathlon in August of 2014. Rachel graduated from TAMU with a degree in Allied Health and was in the process of applying to nursing school. Her ultimate goal was to become a pediatric nurse. After a valiant battle with cancer, she was called home to be with her Heavenly Father. Always a giver, her last act of kindness was the gift of organ donation. A scholarship has been set up in her name to honor Best Junior at a local show each year.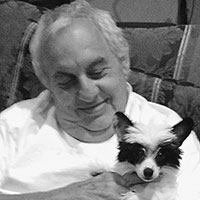 Edward F. Bourne, August 10, 1943—December 3, 2014
Not very many people really got to know Ed. He had a great sense of humor, although dry at times. He really loved the people that would argue their point with him and he held these people in very high regards. He was a loving and caring husband.

Ed was a member of Mensa, a published poet, artist and sculptor. His degree was in Psychology and he worked with wayward boys for a number of years before we met.

His love for Borzoi started when we lost our show Afghan Hound at the age of 13. He decided to start looking for another large dog and discovered the Borzoi. His first love was "Pebbles" Ch. Majenkir Ksar My Pebble Beach, JC. After Pebbles championed, he decided it was time for another Borzoi, but a male this time.

So as the story goes, he searched until he found a picture on a website and he declared "This is my puppy!" As it turned out he was looking at his heart dog, "Phillip" Ch. Zabava Milky Way, JC, breed by Irena and Kristina Terra. Ed took Phillip with him everywhere! He was so proud when Phillip, was among the 2007Top Ten Borzoi All Breed and Top Twenty Breed. When Ed passed, I know the first thing he did was to go get Phillip, Pebbles and Phantom from the rainbow bridge. ~ Linda Bourne
Ann Sillers - Seabury, February 20, 1948—April 5, 2014
Life Member 1985
2013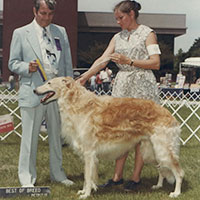 Patricia P. Wahlig - Beowolf Borzoi, February 13, 1937—December 31, 2013
(Pat with her beloved "heart" dog "Gregory" CH Beowolf's Prince Gregory, 1980)

Pat started in Borzoi in 1972 with a white and gold puppy bitch who went on to become CH Oxbow's Pouilly Fuisse and the foundation of Beowolf Borzoi. Pat produced numerous Champions and many were foundation stock for other breeders. Later in the 70's, she added Papillons to her kennel and there were several that finished their titles with the Beowolf prefix. Pat was also an avid horsewoman, owning Arabians with her husband Bob. Pat and Bob were blessed with three beautiful children, Dan, Peggy and Tim. Pat was a lifetime member of BCOA and a member of DAR (Daughters of the American Revolution).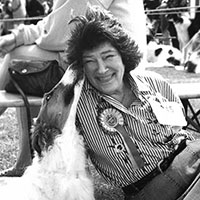 Gabrielle Slater, November 14, 1939—December 22, 2013
Gay Slater sadly passed away very peacefully in her home country, England. One of the great passions of Gay's life was the Borzoi. She waited a long time for her first bitch and then never looked back. She gradually became involved in showing her dogs and probably one of her greatest loves was Oprah, who became her first champion. A photo of her with Gay appeared on the Order of Service at her funeral. Several other successful show dogs followed and Mouse became Gay's second champion. Her attempts to breed a litter of her own were sadly unsuccessful but she always opened her heart and home to any Borzoi in need. The best known of these was William, rescued from Dubai as a puppy with two broken legs, who went on to enjoy a long and happy life with Gay. Other rescues followed, then two bitches from the States of similar breeding to Mouse, one of whom was shown. Gay next fell in love with a dog in Slovenia, again of similar bloodlines, and finally imported a puppy sired by him. This was her beloved Filip, her last and very successful show dog, also an adored companion and comfort to her during her final illness. His breeders journeyed from Slovenia to pay tribute to her. Gay's final rescue was Lily, adopted just last year after falling on hard times. Gay derived enormous pleasure from the recent publication of her book It is Hard to be Humble, detailing her life with her beloved Borzois.

Her great delight was being able to visit Russia to see Borzoi in their homeland. She made a number of visits both to shows and also to hunt with them both on foot and on horseback. She described it as Borzoi heaven. She made many good friends in Russia and some of them came to the UK to visit her where they were made very welcome.

Gay was a great supporter of the show scene. She was a patron of the Hound Club of East Anglia and always donated generous prize money for the Borzoi and veteran classes. She campaigned her dogs fearlessly and while delighting in her wins, she was a most gracious loser and always ready to congratulate those who had beaten her. Even when her illness meant that she could no longer handle Filip in the ring, she still journeyed to the shows despite her pain and cheered him on from the ringside. She never complained and her cheerful smiling presence will be very sadly missed by us all.

Gay could also not resist collecting all things Borzoi, with her more extravagant purchases not always confessed to her husband. She built up the most amazing collection ranging from paintings, sculptures and porcelain to postcards, stamps and cigarette cards. Items which she loaned formed the basis of an exhibition on the breed held by the Kennel Club a few years ago. She was also always willing to host events held by the Borzoi Club at her lovely home, which gave us all the opportunity to admire her treasures.

She touched the hearts of so many people in so many countries and her passing is a great loss to the world of borzoi.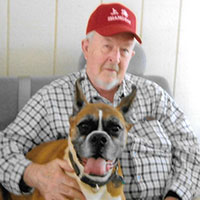 Robert M. Hardy, January 17, 1935—October 22, 2013
Robert and I were married 57½ years. During those years he was working on things that he enjoyed: he managed equipment for GE during the Apollo program; he volunteered for various programs after retirement such as SCORE (Service Corps of Retired Executives); was a life member of IEEE (Institute of Electrical & Electronic Engineers); conducted Western business seminars in Russia, Ukraine and China; was awarded an Honorary Doctorate by the Uzhgrod National University. Robert was also president of the Mohawk Antique Auto Club while we lived in upstate NY. His favorite was his 1948 Packard Station Sedan (Woody), a vehicle he bought from the original owner that had only slightly over 26,000 original miles on it. His favorite breed of dogs was the Boxer. Robert made all things Borzoi possible for me as he held a soft spot for them. (written by Pat)
Mary Ann Janssens passed away July 2013
... of Columbus OH passed away in July after a brief illness. Her first Borzoi were Russian imports acquired from a serviceman that had brought them back to the states. She later had borzoi from Henri Goldner (Echovesna) and several from Lynn Hlavin (Borogove). Mary Ann was responsible for at least one breeder getting into Borzoi and her kindness to lovers of the breed of all ages will be treasured forever.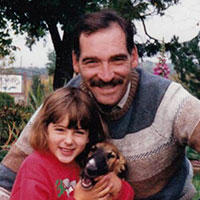 John Hieter - Koroba, August 23, 1951—June 24, 2013
John left this earth much too soon, following a brief but hard-fought battle with cancer. He left behind his wife, Ann Legault-Hieter, as well his beloved daughter, Nicole Eve, who will soon become the proud mother of John's first grandchild.

Born in Hamilton, Ontario, John worked over twenty years as a chef. His love for music, especially the rock 'n roll era, led him to manage his own music store. John loved life and found passion and delight in a wide range of avenues throughout his short life. He raised exotic pigeons and took great pride in his gorgeous flocks as they flew against the beautiful blue skies of Canada. In addition, John had a great passion for gardening and landscaping. Along with his wife, Ann, he turned that passion into a business known as Avalon Gardens, located in Harrison, Ontario, Canada. Together John and Ann created beautiful gardens, not only on their own farm, but also for landowners and businesses throughout the area as folks looked to Avalon Gardens for their exceptional understanding of plants and their stunning and unique garden designs.

Besides his family, John's greatest love and passion was Borzoi. John had a gifted eye for dogs and an amazing knowledge and understanding of pedigrees. He was the inspiration and creator of Koroba Borzoi, Reg'd. Along with his then wife, Debra Cowal, John's Koroba Borzoi were known and respected throughout North America and Europe. Some Borzoi owners are fortunate to have Koroba Borzoi in their pedigrees today. Those who knew John's beautiful dogs experienced the gentleness and sweetness of their souls, and enjoyed their lovely structure, substance and European heritage.

John often traveled to Europe, making friends with fellow dog enthusiasts wherever he went. He was a dear friend and a willing mentor to those who longed to learn about our breed. John was also a talented storyteller and could turn the details of one of his visits overseas to a Borzoi kennel into a detailed saga, allowing his audience to visualize every moment, and every dog, in breathtaking detail!

As the years passed, and John's health issues took front and center in his life, John continued to look at life in an uplifting, life-loving way. Through all the years of his life, John Hieter's heart never changed!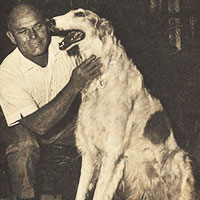 Dwyer Duncan - Duncan, January 7, 1922—May 1, 2013
(Pictured in 1969 with Adage Duncan) Dwyer Duncan, a tough but soft-spoken former Marine, set out to improve the breeding and showing of Borzoi dogs in this country. The native Oklahoman was a blinded and partially paralyzed veteran of World War II. He took a fistful of shrapnel in the skull at Iwo Jima.

Mr. Duncan and his German-born wife, Helga, started breeding and training Borzoi in 1957 and continued until 1992. Their kennel was Duncan Borzoi and many breeders today can still find Duncan behind their dogs. Mr. Duncan was at one time an editor of a national publication, The Journal of the Borzoi, and knew pretty well what's what with all the topflight dogs in the nation. "We are trying to upgrade the breed in this country to match anything the Russians have going," Duncan said. The prince of his pack was a regal national champ with the formal title of Ch. Adage Duncan, CD.

Before Mr. Duncan became enamored of Borzoi, he and his wife bred Chihuahuas. As a young man, Mr. Duncan leaned toward art and industrial arts. Before enlisting in the Marines, he worked in the engineering department of Beech Aircraft in Wichita, Kansas. After his injuries in the war, he earned his Master's degree in clinical psychology from Claremont Graduate School and his doctorate at Iowa State. He worked in Oklahoma State Correctional Rehabilitation Program and private practice. Besides his editorial work for the dog club journal, he enjoyed writing fiction. From the time when he was a boy until the day he died, he always had a dog.
2012
Byron "Skip" G. Avery Jr - Kostenov, November 25, 1934—November 20, 2012
Byron was a graduate of the University of Maine, Orono, and earned a master's degree in theater arts from the University of North Carolina, Chapel Hill. A former member of Actors Equity Association, he first taught theater at Western Maryland College, Westminster, Md. He went on to create the theater department at Castleton State College, retiring in 1978 as chairman of the department. He won numerous theater awards and served as judge for the Vermont High School One-Act and New England High School One-Act competitions for many years. He directed more than 300 plays at the professional and collegiate level. Many of his students have had great success in the professional theater world. Survivors include his wife of 52 years, Louenna Avery; and two brothers, John Avery of Cape Cod, Mass., and Edward Avery of Brewer.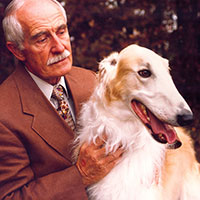 Len Renkenberger, November 11, 1934—November 18, 2012
Len was a facilities engineer, retired from U.S. Department of Defense. His hobbies were dogs and classic cars and his passion for both was equal. He was a member of the Potomac Valley Borzoi Club for many years and loved nothing more than watching Borzoi in the show ring. To Len, it was all about movement.

The first sighthound living with the Renkenberger family was an Afghan. The story goes that the dog was given to Len's wife, Ruth, because of a nip to the posterior of a very prominent politician. Len's love/hate relationship with this dog prompted a switch to Borzoi and the first pups to arrive in the Renkenberger household (1982) were two littermates from Rosemary Gregg's Crescent Kennel. Len and these dogs were often seen driving around the Washington, DC suburbs in a classic Studebaker station wagon. Len and Ruth also raised puppies from the Gladkii and Cordova Kennels.

In 1996, Ruth and Len became interested in Pets on Wheels, a therapy dog group. Several of their dogs visited nursing homes and residential facilities for the elderly with this program. Len was especially proud of CH Petrikov Rigoletto of Aran (Brio) who was one of the first dogs to participate in Pets on Wheels Tales for Dogs, a reading program for elementary school students. Along with his perfect interaction with students, Brio was often the spokesperson/dog for Pets on Wheels and instinctively knew how to work the crowd at many of their fund-raising events. Jubilee Glacier Horse of a Different Color (Mika) was at Len's side throughout his battle with cancer. Mika is now participating in the Tales for Dogs program and is a constant companion to Ruth.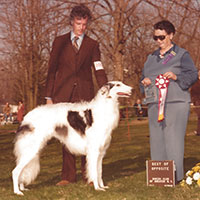 James W. Heard – Agridor Borzoi, February 7, 1935—September 28, 2012
Jim was known for his Agridor Borzoi kennel. His Borzoi were not only specialty winners but figure prominently in pedigrees behind many top-winning present day dogs. He was an AKC judge; among his more notable assignments was when he was selected to judge at the Centennial BCOA National Specialty. He was a co-founder of the Borzoi Club Of Central New Jersey and served as President for many years.

Jim was Director of Vocal Music at Dunellen High School for 33 years. During that time he won many awards; a recipient of the American Music Conference 1982 Music Educator of the Year National Award. Jim was honored with the New Jersey Governor's Award in Art Education, the NJMEA Master Teacher of Music Award, Dunellen High School's only two-time recipient of the Governor's Teacher Recognition Award. The Dunellen-Green Brook Rotary Club honored him with its first Recognition for Service Award.

A musical memorial of his life was celebrated in December, the music all assembled, sung and played by former students. It was held at the James Heard Auditorium, Dunellen High School.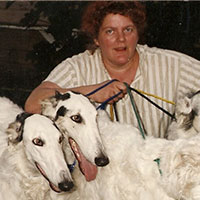 Sharon Osborn, Aug. 25, 1952—April 4, 2012
"I'm in it for the dogs," Sharon Osborn always said. She called western Washington home and was only a phone call away for any creature in need but she held a special place in her heart for her Borzoi. She re-homed many dogs, did the deeds the rest of us do not relish and was sometimes the loving arms that held them for the last time. She would drive hundreds of miles to deliver a bag of dog food to the hungry. She was special and she left the Borzoi world just a little bit safer. Her haunting poetry was appreciated by many far and wide and she will be remembered for her unique magic with words. She died under hospice care in her home, surrounded by her beloved dogs and with her husband Ross at her side. Memorial donations for Sharon, as always, to Borzoi Rescue.
2011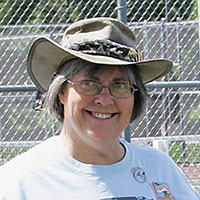 Bonnie E. Nichols - Nickolai, 1949—August 6, 2011
Loving daughter of the late Edward Kiesel and Joseph and Hildegarde Dvorak. Cherished sister of Ellen G. Lilley. Stepsister of Nancy Burgan (deceased). Niece of Frances Gockel. Also survived by many cousins and her Nickolai Borzoi Kids. Owner/Operator of Nickolai Kennel in Thompson. Member of LARK, BCOA, NEO Dog Club and lifetime member of MBC.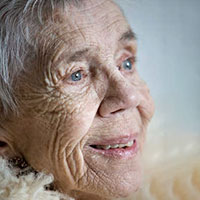 Shirley Henderson Rinehold – Ghranger Borzoi, July 9, 1921—July 31, 2011
Blessed with varied and enduring friendships worldwide, Shirley lived a most interesting life! In the 1940s she was "the most photographed fashion model in the US", travelling with her cocker spaniel "Stevie". She declined offers from Hollywood to manage her own career and since 1950 ran successful businesses in the Yakima Valley while raising her family. Initially, Shirley showed Afghans but embraced Borzoi in the early 1970s. Her "Ghranger" motto was: "Remaining small enough to preserve the legendary quality and personal touch." Bred her first litter in 1975 and owner-handled several American Champions until health issues surfaced. Most notable was AmCanCh Snowfire's Tacou Of Ghranger (D). Shirley owned, bred or co-bred about 20 AmCh, 3 CD, 1 LCM plus many conf/lure pointed; several became foundations for other breeders. Shirley bred various colors, though is best known for the 1987 Borzoi Annual ad featuring her with 6 white borzoi. Shirley was a proud member of Yakima Kennel Club, Puget Sound Borzoi Club, a Life Member of Borzoi Club Of America and honored with a Top Breeder Award from the Midwest Borzoi Club. Generous with her wisdom and encouragement to peers, Shirley was delighted when her final show dog proved his quality: Ghranger's Some Like It Hot won RWD at the 2010 PSBC Specialty. On her Lord's day, Shirley passed gently at home with her beloved borzois Lily, Bebe and Pounce, just 3 weeks after celebrating her 90th birthday. Farewell, our dear and graceful friend!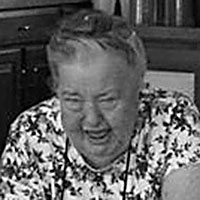 Marcia Potts Melamed, December 8, 1923—June 21, 2011
Marcia was involved with purebred dogs from childhood when she handled her parents' Boston terriers and Chows. She acquired her first Borzoi, Dashenka of Pheasant Hill, in 1966; a source of great pride was the bitch's winning Best of Breed from the classes at Westminster to become a champion. Together with her late husband, Jerry, Polly Clement and Ann Filletti and a number of other friends, she founded the Borzoi Club of Delaware Valley and over the years she served in every capacity for the betterment of the club and the breed. Her very favorite creation, which pooled her love and knowledge of theatre, music, costuming, and borzoi was the BCDV Drill Team, which performed at specialties for many years. Marcia was also an active member, show chair, and officer for the Dog Fanciers of Greater Philadelphia, as well as the Eastern Stewards' Association. She was once described in an article of stewarding in the AKC Gazette as the "dean of stewards." Marcia joined BCOA in 1967 and served as BCOA's President 1978-79.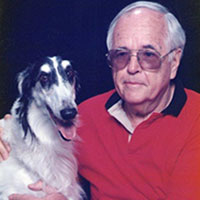 Thomas Allen Paskey, May 19, 1936—May 15, 2011
Tom was born in Watertown, WI and worked as a clinical chemist at the University of WI. He was a member of the Borzoi Club of America, Midwest Borzoi Club and Phoenix Field and Obedience Club. His love affair with Borzoi began in the mid 60s with a dog from Jim Barr (Nicholas Alexander), a wonderful introduction to the breed. In the late 70s Tom and Toni moved to Phoenix, AZ and acquired their first Borzoi together in 1986, a bitch from Barbara Bouray. That started a succession of many Borzoi, some companions and some show. There were also a couple that would course. Since you can never have just one, the Borzoi population grew to as many as seven. Tom genuinely loved the breed. There always seemed to be room for one more. He loved playing with puppies and helping raise them. He helped with rescue for AZ. Occasionally he would show a dog but would rather watch from the sidelines. He was proud of every accomplishment for each dog, be it a coursing title, CGC or championship. He was especially proud of Sky (Am. Int. and UKC Ch. Seabury's Skyracer) referring to him as his "triple champion". Each Borzoi was special to him in its own way. They all knew they could curl up with their head in his lap for endless petting and ear rubs.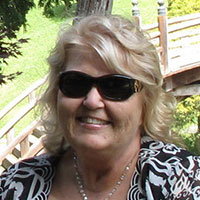 Laurie Kasowski - Spindrift Borzoi, Jamuary 23, 1951—January 27, 2011
A life-long resident of San Fernando Valley Laurie shared a passion for raising and showing her Borzoi along with her late husband, Tom. Laurie was a lifetime member of BCOA and served for many years as the Historian as well as Region 4 Governor for several terms. She was a long-time active member in the Borzoi Club of California. When BCOC celebrated it 50th Anniversary Laurie coordinated all the festivities and it was truly a show to remember. She was a friend to Borzoi and the sport on many levels. Very often Laurie was the first smiling face to greet a newcomer and welcome them to world of Borzoi. She was a mentor to many.

The Spindrift Borzoi, though few in number, regularly took high honors at west coast specialties, a source of great joy to Laurie over the years. During her illness in the last year, mostly house-bound, veterans Bud, Lola, Electra and Katie helped to keep up her spirits. They miss her very much.

She was preceded in death by her husband Tom in August 2009 and both are greatly missed.
Betty Burns passed away Jan. 19, 2011
Betty exhibited borzoi under the Golden Hills Kennel Name, I believe in the Colorado area, probably in the 70s or maybe 80s. I did not know her then. I first met her about ten or so years ago when she was out of borzoi. She was retired and looking for a borzoi companion. I enjoyed her company. She was a gritty lady who took no guff and was quick to laugh. She overcame many difficulties in her life, and was compassionate, generous, and caring. She loved her borzoi and enjoyed spoiling them. She always told me I would be upset for how spoiled her dogs were. I always answered that borzoi were meant to be spoiled. I loved listening to her tell stories of her special dogs. After she lost her last borzoi to old age, she decided her health limited her ability to care for large dogs, so turned her attention to providing a home special home and soft bed for rescued whippets.
2010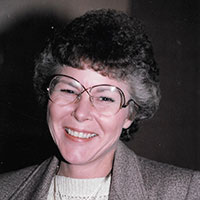 Bobbie Jo Harrell Cheely - Tuff Borzoi, July 11, 1944—November 3, 2010
Survived by her sister Vickie Harrell Haywood and son Blake Cheely, Anchorage Alaska (4 granddaughters) and daughter Marquette Beltz, Hutchinson Kansas. Bobbie was raised in Blackstone Virginia, graduated from Blackstone High School and was a State Betty Crocker Award Recipient and Miss Nottoway County. She retired from the account team for Kroger's Kwick Shops. She married Ernest Cheely of Palm Springs, California and they made their home and raised a family in Hutchinson, Kansas. Ernest and Bobbie formed the "TUFF" Hounds of Cheely kennel and under the mentorship of the Duncans (Duncan Borzoi) became a force in the Borzoi world. Bobbie was an avid photographer and kept extensive records of the dogs they bred. She also had an extensive collection of antique books tracing Borzoi pedigrees to the Romanovs. In 40 years dedicated to the dog world, they bred over 30 champions including 2 BIS winners (Ch My little Tuff Salty Dog shown by Keith Waite and Ch Tuff Cuz Was Wrong shown in California). Both were multi-group winners. There were also a number of field dogs that came from their breeding. Bobbie served in many capacities for the Hutchinson Kennel Club including Show Chair and on the Art Show at the Dog show committees.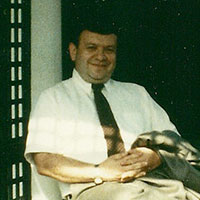 Alfred W. Edlin - Ridgeside Borzoi, September 26, 1937—August 11, 2010
Fred had been showing and breeding purebred dogs since 1960, starting with Shelties. He could not have large dogs until he finished his medical training, but did a lot of planning. He finished medical residency on June 30, 1969; on July 5th he was the proud owner of Galand's Tamara of Cordova, who he finished, put a CD on, and bred his first Borzoi litter from. He had been breeding and showing since, with specialty Best of Breed Winners, group winners and other specialty and non-specialty wins were frequent. BCOA National Specialty wins include Best of Breed, Best Puppy, Best in Sweeps, Best Brace, multiple Awards of Merit and several placements. Other acknowledgements include a BCOA Top Conformation dog and owner of the first Borzoi to receive a Group Placement at the Eukanuba Championships.

In 1981 Fred became a licensed judge and has judged all over the country. For BCOA he judged Puppy Sweeps in 1981; Futurity in 1996; and the regular classes in 1999.

Fred was a lifetime member of BCOA, having served as vice-president, on the Board of Governors for 12 years, having written the Borzoi column in the AKC Gazette for 6 years, been the first BCOA Futurity Chairman (in the 70's), and many other capacities. He was a past president of the Borzoi Club of Greater New York and the Shetland Sheepdog Club of Northern New Jersey. The author of the book Your Borzoi, published in 1976. For many years he taught show handling classes for his all-breed club.

In 1983 he met Ron Williams, and they have been Civil Union partners in life and in Ridgeside Borzoi ever since. Fred was a retired physician and enjoyed retirement very much. From his marriage, his daughter, Laura, participated briefly in Junior Showmanship. Other interests include; NYC Broadway theater outings, fine dining (and not-so-fine dining) and travel. Fred has been to all 50 states, and 34 countries on 5 continents. He loved to see wildlife when traveling, and had seen polar bears in northern Canada, Royal Albatrosses on the South Island of New Zealand, and many African critters on a photo safari in South Africa and Zimbabwe.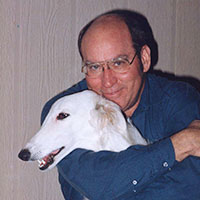 Steve Gross – FreeSpirit Borzoi, December 23, 1946—June 1, 2010
Steve was a man who loved his Borzoi deeply and was very proud of all of them. He was particularly pleased when Ch. FreeSpirit Joker's Wild (Joker) was awarded 2006 Best in Specialty Show at the Rocky Mountain Borzoi Club Fall Show. Steve was a long-time member of RMBC, serving many roles: treasurer, show set-up, show clean-up and the chef at the fabulous Borzoi Grill where burgers, brots/dogs and those delicious portabella mushrooms were served.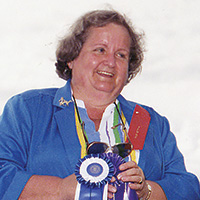 Lorraine Groshans - Loral Borzoi, November 17, 1929—May 11, 2010
Lorraine Groshans was born in Boston, MA. She was a graduate of the University of Vermont and married Albert Groshans in 1950. They settled in Center Valley, PA for 35 years before moving to North Carolina. They had two sons and a daughter. Lorraine acquired her first Borzoi in 1955, Keenee, Arlekeen of Frontier, while pregnant with her oldest son. It was always a family joke that she craved a big dog and not pickles.

Like many of us, one picture was all it took for her to fall in love with Borzoi. Loral Litters followed the alphabet and included many Russian names. She bred multiple Champions. CH Loral's Iossif Ivanovitch and Ch Laba's Arimsky are most likely her two most famous Borzoi. They appear in many pedigrees. Over the years Lorraine also bred smooth Dachshunds and Whippets and owned Italian Greyhounds, English Foxhounds and German Wirehaired Pointers.

Lorraine held several offices with BCOA, most notably many years as secretary, printing out mailings with a mimeograph machine and having her daughter Debra help address the envelopes. She is the author of the book The Complete Borzoi and contributed significantly to BCOA's The Borzoi in 1973. In 1977 she started and operated Laurelwood collector plates, being very particular concerning the breed correctness of the images.

Lorraine was an AKC judge approved for all hound breeds and most sporting breeds and a few others. In 2009 she was approved to judge both new Coonhound breeds, Bluetick and Redbone, as she was very committed to keeping up with her position. She attended the Borzoi International conferences in Canada, Sweden and Australia as well as a trip to England with Borzoi pursuits in mind. Lorraine was chosen to judge the BCOA Centennial show in 2004 but regrettably had to decline due to health issues.

Borzoi and good dogs were her passion. She was admired and cherished by her fiends for her loyalty, witty remarks, and terrific sense of humor. She is missed and loved, always.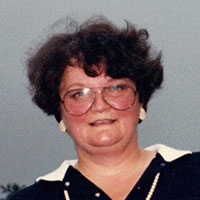 Audrey Mulligan - Birchwood, March 22, 1941—March 17, 2010
Audrey Catherine Fournier Mulligan was a daughter of the late Nelson and Clara Belsky Fournier. She lived in Blairstown before moving to Port Murray in 1978. Audrey was a sculptor, painter, breeder of Pugs and Borzoi, a published author on veterinary surgery, a judge of dog shows, dabbled in accounting and architectural design and was comfortable with sheetrocking.

In the Borzoi world Audrey is probably best known for her Borzoi Blueprints and the book Pile of Puppies as well, of course, for her Birchwood Borzoi, which have had an influence on many current Borzoi lines.
2009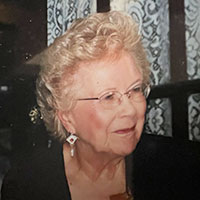 Vivian Hazel Kubiak - Phaedra, January 25, 1919—August 11, 2009
Born in Pine Bluff, Arkansas, living her wonderfully long and productive life in New Jersey with her beloved husband, Charles. She raised four wonderful daughters and then went on to a lifelong career. She adored all Borzoi and enjoyed a special bond with her dogs. Starting in the breed in the late 1960s, she was active in both coursing and show clubs for decades. Her delightful outlook on life enlightened all around her.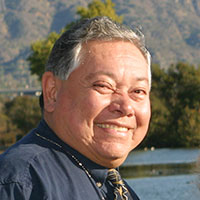 Patrick Cordova - Skyline, November 19, 1947—June 29, 2009
It is with a very heavy heart and great sadness that I announce the passing of my husband Patrick Cordova. He was the heart and soul of Skyline Borzoi. He was the "pack leader", as he would often tell people who asked why our dogs seemed to be so well behaved. I was always amazed at how well they behaved for him and not me!

Patrick was always willing to share his love of his dogs and never turned anyone down that wanted to pet and hug the dogs even though we had just groomed them and were ready to go into the ring. He was always willing to talk and give his help to anyone who asked. His love, of course, was showing his beloved braces and he had looked forward to showing the new "dad and daughter" brace at our summer specialty in Lompoc, CA. Until two years ago when Patrick could no longer show, he had handled and shown seven wonderful borzoi to their championships.

Our first two show dogs (and first brace), Actrissa and Vadeem I know have found Patrick by now in heaven and knowing Pat they have already planned to attend a dog show somewhere! Thank you all for your outpouring of support and prayers. You have no idea how much it has helped me through this sad time.
Adrianne Marcus, March 7, 1935—September 9, 2009
Adrianne lived in San Rafael, CA and is survived by her husband Ian, her daughters Shelby, Stacy and Sarah, her sister Judith and 2 Borzoi and 5 Silken Windhounds. She participated in coursing and racing and also adopted a couple of wolf hybrids who were in local animal shelters. She was a graduate of San Francisco State University, earning a BA and a master's degree in creative writing.

Adrianne was a talented writer with over 400 poems published along with three books: The Chocolate Bible, The Photojournalist: Mark & Leibovitz and a co-authored humorous parody Carrion House World of Gifts. Some of her best-known poems are in a small book called Magritte's Stones. Those who knew her will miss her charm, dry wit, opinions, home-cooking, talented writing and always, her loyal friendship.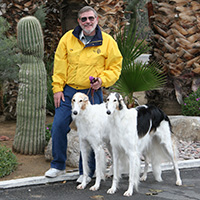 Tom Kasowski, October 31, 1949—August 2, 2009
Tom, with his wife Laurie, owned Borzoi since 1972 using the kennel name Spindrift. He was an Active member of BCOA, President of BCOC and member of MBC and Valley Hills Obedience Club. Always a good sport in and out of the ring, Tom was friendly to all. An avid photographer, his photos grace the collections of Borzoi owners worldwide. He will forever be missed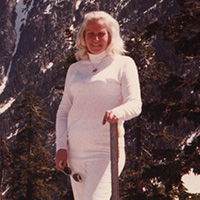 Phyllis Brettell - Phantom Lake, July 15, 2022—July 3, 2009
Phyllis was an animal lover for her whole life. In about 1968 she got her first Borzoi and thus began a love affair that lasted more than 40 years. She was a founding member of the Puget Sound Borzoi Club. In her 40+ years of breeding and showing Borzoi, she had over 200 champions. They weren't just show dogs to her, she loved each and every one of them. In the early 1980s she bought one of the first personal video recorders and thus began her second passion in life. She recorded the dogs at every show for about the next 20 years. Her Borzoi legacy lives on in the bloodlines of many of the Borzoi in the ring today.
Joyce Brandin – Nightsong, January 15, 1938—April 30, 2009
Joyce was a lifetime member of BCOA and MBC. She and her husband Henry began their love affair with Borzoi in 1969. She became a friend of Jim Barr (Sunbarr Ranch) and her most cherished and top-winning hound was Ch. Nightsong Thor of Sunbarr. She also imported several dogs from Eileen Ruggles of Matalona Borzoi in England to add to her breeding program. Joyce was a mentor to many people, not only in knowing the ins and outs of several generations of Borzoi pedigrees but on the collecting aspect as well. Her Borzoi museum was the envy of all that were lucky enough to visit her home and see her vast collection. The Borzoi world has lost a very knowledgeable Borzoi historian and she will be greatly missed.
2007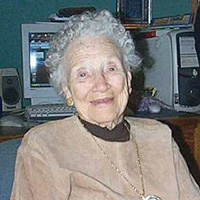 Sylvia Sohr, Twin Elms, February 15, 1913—September 13, 2007
BCOA Life member, founding member Midwest Borzoi Club (1954). Twin Elms was started with her husband Gordon; they resided in Racine, WI, where two grand Elm trees graced their property. They had a history of breeding exceptional Borzoi. If you grab one of the old paperbacks How to Raise and Train a Borzoi, you will see one of their Borzoi with a dumbbell in its mouth, showing that Twin Elms not only bred for beauty but also for brains. Sylvia was a grand lady, a tough cookie but if you were friends with her, you could see through that rough exterior to the generous and caring woman that she really was.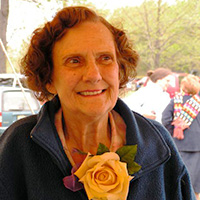 Ann Evans Filetti, July 20, 1933—July 8, 2007
BCOA Life Member (1972), Founding Member BCDV, BCOA National Specialty Chair 1984, ASFA Person of the Year 2007. Others may have shown her dogs in the conformation ring but Ann showed in obedience herself, finishing several Borzoi titles and ASFA Field Champions. Her Ch. Rugay Aspor of Pheasant Hill, CDX, FCh was the first ASFA Field Champion in the East. She began working in Borzoi rescue in the 1970s and adopted Tenny, a blind dog, from the WVA Rescue, finishing his CD. Ann's most important contribution to everything she touched was her unflagging enthusiasm for the hounds, the people and the sport. She made certain that her trials and shows ran smoothly, novice hounds and owners enjoyed their best chance for success and good sportsmanship ruled.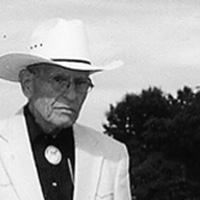 Hugh James "Jim" Ungerleider, May 10, 1926—May 11, 2007
He had Windy Hill with his late wife Anna, who showed the dogs. They had the record-holding BIS bitch for many, many years until Lacy just broke her record. Her name was "Snowball," CH Anastasia of Windy Hill. They also imported Eng. Am. CH Zomahli Evolgo, who was a top-winning hound here with many BISs, also shown by Anna.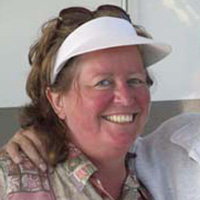 Chris Bradley, March 8, 1948—February 2, 2007
Chris traveled the world with her family. When they settled in California, Chris worked her way through nursing school as a Veterinary Assistant, then enjoyed a 35-year career as a Registered Nurse and manager with Herrick Hospital and the Kaiser Healthcare system. Her passion, though, was breeding and showing Borzoi under her kennel name Virshina. In April of 2006, the California State Legislature passed official Resolution 172 recognizing Christine Bradley for her exemplary record of service to the people of California and "a lifetime of remarkable success in every avenue of her endeavors".
2005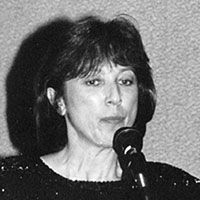 Donna R. Maharan - Midknight, December 1, 1957—November 18, 2005
Your zest for life was inspirational, your energy contagious, your determination and independence a reminder that so much is possible if you just believe you CAN. Thanks for all the laughs, all the adventures and the friendship I'll treasure forever. 'Til we meet again, Doumo-ne. Norma Silloway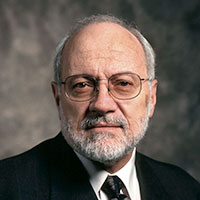 Asa Mays - Zencor, December 27, 1937—August 10, 2005
Born in Scioto County, Ohio, Asa earned degrees in Anatomy/Physical Anthropology and Veterinary Medicine from the Ohio State University and received a Post-doctoral degree in Immunology at Tulane Medical School in New Orleans. He was a member of Phi Sigma Kappa social Fraternity and Alpha Psi Veterinary Fraternity, was on the Veterinary Student Council, served as Junior Class President and President of the Ohio State Student Chapter of the American Veterinary Medical Association.

Prior to entering veterinary school he was an Archaeological Field Supervisor for the American Museum of Natural History and Assistant to the Curator of Archaeology at the Ohio State Museum. Following veterinary school he received a US Public Health Service Post-doctoral Fellowship, was elected a Full Member of the Society of Sigma Xi, and was elected a Diplomate of the American College of Laboratory Animal Medicine. He was a Veterinary Epidemiologist for the Ohio Department of Health and for fifteen years was Director of Laboratory Animal Medicine at Indiana University.

Following a move to New Jersey he became Manager of Veterinary Services at Bio/Dynamics, Inc. and then accepted a position with Merck and Company as Associate Editor of the Merck Veterinary Manual. He recently retired from Duluth, Georgia-based animal health pharmaceutical manufacturer, Marial, where he was Manager of Strategic Bio-informatics.

Asa was active in the sport of dogs. He was a judge of all Sporting, Hound and Working breeds and had judged in almost every state as well as Australia, Canada, Costa Rica, Spain, Switzerland, and Venezuela. He was a Delegate to the American Kennel Club and in his twelfth year as a member of the AKC Board of Directors.

He was a founder of the AKC Canine Health Foundation and served as a Director since its inception. He was also on the Board of the National Animal Interest Alliance (NAIA), the Whippet Health Foundation, and a member of the American Veterinary Medical Association. He was active in several all-breed and specialty dog clubs serving in many capacities including president and show chairman and was a past president of the Borzoi Club of America. He was honored to have been awarded life-membership in the Borzoi Club of America, the Midwest Borzoi Club and the Somerset Hills Kennel Club of New Jersey, and since moving to Georgia was Vice President of the Lawrenceville Kennel Club, a member of the Atlanta Kennel Club and the North Georgia Hound Association.

He was preceded in death by his father, Asa George Mays. Asa is survived by his mother, Geneva Ruby Mays of Portsmouth, Ohio; his loving wife of 47 years, Karen; his beloved son and daughter-in-law Mark and Donna Mays of Weston, Connecticut and his cherished cousin, Shirley Mays Millar of Lucasville, Ohio.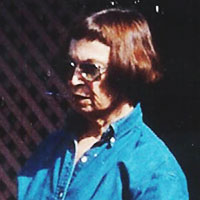 Beverly C. Taylor, 1924—July 22, 2005
Beverly Taylor will be remembered as a tiny but feisty little lady with a deep and sincere love for the breed. So much so that she was quoted as saying "I love Borzoi so very much that I cannot stand the thought of even one of them ever suffering." This was a goal that she fulfilled. Without a family or heirs, she and Fred willed most of their estate to BCOA rescue, all money for the sole purpose of protecting any and all Borzoi in need.

Fred had been a fighter pilot in World War II; he was ill for quite some time. Beverly was always there for him. He was buried with honors in Arlington. Beverly joined him there after her death.

Bev's pride in her life was her Borzoi. She always chose a large white male of show quality. She enjoyed being an owner/handler when able to and finished each dog to his championship. Soon after Fred's death, Beverly learned she was suffering from metastasized breast cancer. Even while undergoing treatments she wanted only the best for her dogs, which included her idea of what was needed for their daily exercise. This courageous lady continued driving her van daily to the local park, with bicycle and dogs. How she must have caused heads to turn as she pedaled along the bicycle paths with one or two of the males quietly trotting alongside. Each of her three Borzoi easily outweighed their tiny mistress.

After her death the three remaining Borzoi were returned to Majenkir kennels in NJ. Bob Cartabona flew out to Washington and drove the dogs back to their birth home as was Bev's wish. Prince Charming, who was Bev's favorite, never seemed to adjust well after her death, and seemed the saddest dog. One day while passing the familiar brown van, Prince balked then pulled in the van's direction. He reared up on his hind legs and looked in each window. Prince was obviously remembering and searching for his beloved mistress.

The estate money has gone a long way to help the breed, thanks to the Taylors' generosity. How pleased Beverly would be if she knew each story with a happy ending, this thanks to the money and the dedicated rescue people in our breed.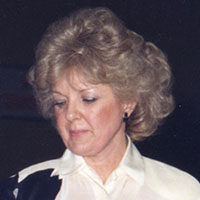 Beverly Ann Henk - Harbour, June 18, 1938—May 25, 2005
Beverly dedicated much of the last 25 years to showing, training and loving her wonderful Borzoi. Her most notable accomplishments include obtaining a utility degree and Canadian obedience trial championship on Bokhara's Gypsy Girl (see photo this page). She then rescued a year-old bitch, Porsche, and turned her into a top-scoring obedience dog, scoring consistently in the 190s. Bev followed this with Am. Can. Ch. Sundance Blythe of Iyengar, Am. Can. CD. Her finishing scores averaged 191.8. She was also the top conformation Borzoi in Canada for three years in a row in the early to mid 1990s.

Following this was Am. Can. Ch. Seabury's Harbour Starlite, who was also number one in Canada and won BOB at the Midwest Borzoi Club specialty of 1998, going on to a Group IV at the prestigious DKC show. She won multiple group placements in both the United States and Canada, including many Group I placements. Bill Sillers placed his favorite bitch, Reba, with Beverly before his death, as he knew she would be in a wonderful show home. She quickly obtained her Am. and Can. titles (Am. Can. Ch. Vernor View Reba). Bev is survived by her loving husband, family and Borzoi Hailey and Natasha, of Seabury kennel. Hailey finished her Canadian championship in one weekend and both she and Natasha will return to the show ring in Bev's honor.

Beverly was a great ambassador for our breed. She was outgoing and always extended advice and friendship to newcomers. All who knew Bev knew her for her wonderful kindness and great sense of humor.

Beverly was also an avid boating enthusiast and talented gardener. She received an award from her local community for her beautiful landscaping which she had designed herself. Their second home in West Branch has a fabulous English garden which everyone enjoys when they visit.

She is deeply missed by her family and friends.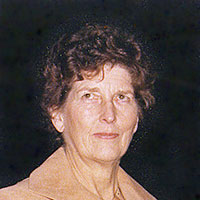 Audrey Hollis Laurie Benbow - Sirhan, July 17,1922- March 5, 2005
My mother and dogs were inseparable. She embraced the sport of showing and the science of breeding from an early age. Her innate artistic sense for flowing movement with grace and style has managed to leave a positive mark on the different breeds with which she was involved.

She was a multi-facetted person. She received a BA from Queens University, Kingston, Ontario and a MSc from the University of Tulane, Louisiana. She was a scientist, writer, broadcaster, television personality and host, breeder of dogs, cats, horses and donkeys, as well as an international judge; active in church and community functions and later in life, a volunteer for hospice, meals-on-wheels and pet therapy.

As a ten-year-old, she would assist a well-known Afghan breeder at matches and shows in the Toronto area. When the family Fox Terrier died, she went with her mother to the kennel and was totally captivated by a thirteen-month-old Borzoi. Unfortunately he did not adapt well to family life so they acquired an Irish Setter instead and at the age of thirteen she showed him to his championship. The Saluki had always fascinated her and by 1945 she was showing and breeding Saluki with the Sirhan prefix. She purchased Diamond Hill Hadji and made him the fi rst Canadian Champion Saluki. It was through the Saluki that she met my father, John Laurie, whose aunt was Lady Gardiner of the Knightellington Saluki fame. He bought her a Deerhound in 1944 and she continued with the breed until the late 1990s. She even wrote the handbook How to Raise and Train a Scottish Deerhound.

When my Father died in 1958 she purchased her fi rst Borzoi as a pet for my brother, Michael. It quickly became apparent that the easygoing temperament of the Borzoi was more suited to the lifestyle of a single parent. From that time on Borzoi became the main breed at Sirhan even though we did breed groupand/ or BIS-winning Miniature and Toy Poodles, Italian Greyhounds, Miniature Wirehaired Dachshunds, Briards, Whippets and Bulldogs. These more marketable breeds were meant to support the Sighthounds.

Our foundation stud was Am/Can Ch. Topaz. While mom was very familiar with his pedigree, he was initially acquired as a rescue dog without papers. Mom wanted to work with the American and English lines and bought our foundation bitch Am/Can. Ch. Antigone of Tyree, the daughter of two English imports. Topaz was bred to Zorka but he died before the litter of fi ve was born. All finished their championships in Canada and/or the US and three remained at Sirhan. Am/Can. Ch. Sirhan Kaissack was Top Borzoi in Canada 1966 and third Top Hound. Am/Can. Ch Sirhan Tatyana was Top Borzoi 1969.

Kaissack was WD at the Midwest Borzoi Specialty 1967 and the prize was a dog donated by Jim Barr of Sunbarr Ranch Kennels. Sirhan Podar of Sunbarr incorporated some of the best German, Dutch and Scottish bloodlines. Podar was bred once to Tatyana and once to her litter sister and the results can be seen in many pedigrees. Most notably, Am/Can. Ch. Sirhan Porchai was Top Borzoi in Canada four years in a row 1971-1974 as well as Top Hound 1972 and No. 4 all breeds. His litter brother Am/Can. Ch. Sirhan Poraschai was Top Borzoi in the U.S. in 1971-72 and became the All-Time-Top-Producing Borzoi. It is from this gene pool that Mom so consistently produced the Sirhan type. The next twenty or so years saw great litters of champions with great wins but none were campaigned.

At last count, she has bred/owned over 150 Can. Champion Sighthounds, 45 have had one or more foreign titles, 28 have multiple Group wins or placings including 11 Best in Show winners in six countries on four continents.

While the showing and winning was fun, my Mother was first and foremost a breeder. There is a wonderful sense of accomplishment in having a hand in creating something of beauty and grace and to be able to share her passion with others. She once said that she much preferred the benched shows where you had the opportunity to really know the dogs and their owners. She particularly looked forward to the specialty shows, as they were a full day of interaction. She obtained her judging license in 1977 mainly so that she could do the specialties of the breeds she loved. She had assignments throughout Canada, USA, England, Denmark, Sweden, Australia, New Zealand and Japan.

As a result of her judging, my mother was able to help Jim Barr identify a dog that he was hoping would assist the breed in North America. Mom had awarded Eng/Can/Am. Ch. Stonebar Sebastian his first CC several years before and he had left a lasting impression. Sebastian was bred only five times on this continent but his contribution gave both Jim and Mom great satisfaction.

My mother was very humble with regard to her impact on Borzoi. She would never have imagined the impact she has had on the dog world. I have received wonderful memories from people who met her only briefly and yet she left a lasting impression. She loved the gazehounds and she bred to fulfill her vision of a graceful, elegant yet functional Borzoi. She saw all the possibilities and enjoyed sharing experiences with others. I have had so many wonderful years of being able to learn from her because of my interest in the dogs. Deirdre Laurie-Beaumont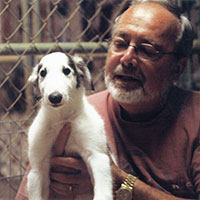 Dick Reese - PoDusham, 1937-2005
I would like to thank everyone in the Borzoi community for their kind thoughts and support during this difficult time. Dick so loved the dogs and many of you may not know that he picked out three of our #1 dogs as puppies: Annie, Aruba and his Deerhound Whinnie. All went on to be BIS winners. He had an incredible eye for a great dog in a puppy package. The following is the Eulogy that his daughter Kim gave at his memorial. I felt it expressed Dick's life so well, I wanted to share it. Alice

Transcendentalist author Henry David Thoreau said, "The mass of men lead lives of quiet desperation." My father clearly stood apart from this mass. He did not accept the desperation of growing up poor in a steel town with limited opportunities. He ventured out into the world, giving life instead to his abilities and intellect. Despite his humble beginnings, the realization of his gifts allowed him to thrive on this planet, to experience joy for himself and to share that with others. Dad has brightened many paths, perhaps one upon which you yourself have traveled.

For those of you who knew and appreciated my father, you know that he did not lead a life of "quiet desperation". He enjoyed people and life's many diverse experiences wholeheartedly, but most importantly, he experienced deep relationships and the joy in finding meaningful work.

With his wife Alice, he found true love, which adds a distinctive resonance to everything that we, as human beings, experience. I feel a deep sense of gratitude to Alice for providing this special gift to him. She and Dad truly exhibited the embodiment of love.

My brother Dorian and I are in large part the people we are because of Dad's influence. Thus, he continues to live in both of us. Dad never failed to tell us how proud he was of the adults we had become. We will greatly miss his loving guidance.

Thoreau also stated, "I went to the woods because I wished to live deliberately, to front only the essential facts of life and see if I could not learn what they had to teach: and not, when I came to die, discover that I had not lived." I do not believe that my father would feel he had not lived deliberately. He just didn't get enough time to finish everything—which makes his efforts all the more poignant and bittersweet.

I appreciate all of you who shared this life with my father. We will miss him very much and remember him always. May he now be at peace.
Dell Ratcliffe